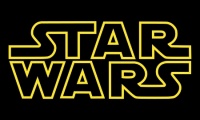 Geek fave director Zack Snyder, who's finishing up his work on
Man of Steel
(see "
Full 'Man of Steel' Trailer
"), is developing a new
Star Wars
film outside of the new trilogy that's also currently in development (see "
Kasdan and Kinberg for 'Star Wars'
"), according to
Vulture
. The new film, set in the
Star Wars
universe, will be a Jedi story loosely based on Akira Kurosawa's
Seven Samurai
(remade in Hollywood as
Magnificent Seven
).
It's not clear exactly when the film would be released, but one possibility is that it would be released after the first planned release in a new trilogy allowing the studio to keep
Star Wars
movies coming every two years or so as promised (see "
Disney Acquires Lucasfilm
"), without being tied to a single linear storyline. The setting is rumored to be set post-
Episode VI
.