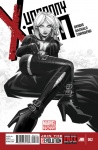 Marvel Comics has provided fans with a first look at the second issue of the Marvel NOW! series
Uncanny X-Men
by Brian Michael Bendis and Chris Bachalo. As Marvel has previously indicated Cyclops and his band of survivors in
Uncanny X-Men
are determined to lead a new revolution to safeguard mutant kind (see "
Frazier Irving Brings 'Revolution' to 'Uncanny X-Men'
"), and yet their efforts may be thwarted by the presence of a traitor in their midst (see "
'Uncanny X-Men' Have a Traitor in Their Midst
").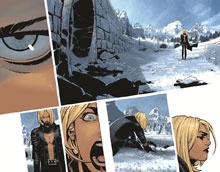 As Marvel put it in the press release accompanying this preview art: "Unaware there's a traitor in their midst, the new team of X-Men brought together by Cyclops enact the first step of their mutant revolution--which means finding out who has let loose a new army of Sentinels. The truth will shock you! But just what does all this mean for Emma Frost?"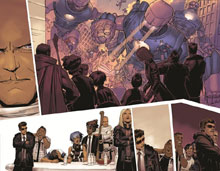 Here's another example of the art from issue #2.