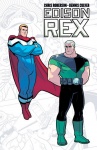 IDW is bringing Monkeybrain's digital-first comics (see "
Monkeybrain Launches Digital-First Line
") to the printed page, beginning this summer. First up is
Edison Rex
($19.99, 120 pgs.), written by Chris Roberson and drawn by Dennis Culver, in June. Rex is the greatest and smartest villain the world has ever seen, but when he defeats his equally talented arch-nemesis, the heroic and noble Valiant, he must decide what his future will hold.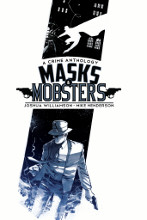 In July, IDW will debut the print version of
Masks & Mobsters
, written by Joshua Williamson with art by Mike Henderson. Set during The Great Depression, this noir-influenced anthology takes a look at organized crime in the early days of super-heroes.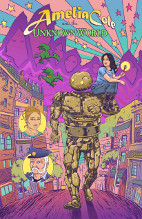 Amelia Cole and the Unknown World
, written by Adam P. Knave and D.J. Kirkbride and drawn by Nick Brokenshire, will appear on store shelves in August. It tells the tale of a young woman who lives in both a magical world and a technological world, but she finds herself "trapped in a third world in which the mundane and the magical exist side-by-side, however uneasily."
According to Monkeybrain's Allison Baker, print collections of the company's output have been the goal all along, culminating in the partnership with IDW Publishing.
--Brett Weiss