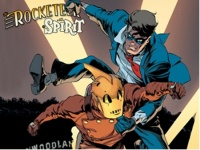 IDW Publishing announced several new projects at WonderCon over the weekend.
Dave Stevens' The Rocketeer and Will Eisner's The Spirit will team up in a four issue series, written by Mark Waid with art by Paul Smith, this summer. The Rocketeer/The Spirit: Pulp Friction will launch in July.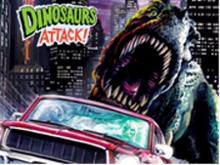 IDW will complete the Eclipse Comics miniseries based on Topps property
Dinosaurs Attack!
this summer. Only one issue was ever published of the series, which is based on the Topps trading card series. IDW will reprint the previously released issue and then complete the story in a five issue miniseries. The miniseries is by writer and creator Gary Gerani and Earl Norem, Herb Trimpe, and George Freeman.