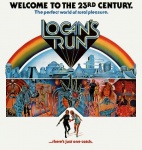 Bioshock
creator Ken Levine has been signed by Warner Bros. to write a script for a new
Logan's Run
feature, according to
Deadline
.
Logan's Run
is a passion project for Levine, whose previous credited writing experience includes only videogames, including the hit
Bioshock
franchise.
This is at least the third try at a reboot of the 1976 film. Director Nicolas Winding Refn was attached along with Ryan Gosling to star (see "
Gosling Off 'Logan's Run'
"); and before that, Bryan Singer was attached to direct (see "
Bryan Singer to Remake 'Logan's Run'
"). Perhaps third time will be the charm.