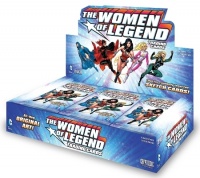 DC Comics: The Women of Legend Trading Cards
Publisher: Cryptozoic Entertainment
Release Date: September 13, 2013
Retail Price: $3.50 per pack
Format: Five cards per pack, 24 packs per box. "Gail's Girls" at 2:24 packs, Katie Cook Sticker Collection at 2:24, Totally Fabricated cards at 1:96, sketch cards at 1:24.
The 63-card base set will feature all-new original artwork with copy by Adam Beechen. Chase sets include the Katie Cook Sticker Collection; Gail's Picks foil cards, featuring some of Gail Simone's favorite DC Universe characters; sketch cards; and Totally Fabricated costume cards.
For more information on chase sets see "
'DC: The Women of Legend' Chase Sets
".
Description of preview: 3 sketch cards -- Katana, Poison Ivy and Starfire.
Next Page >>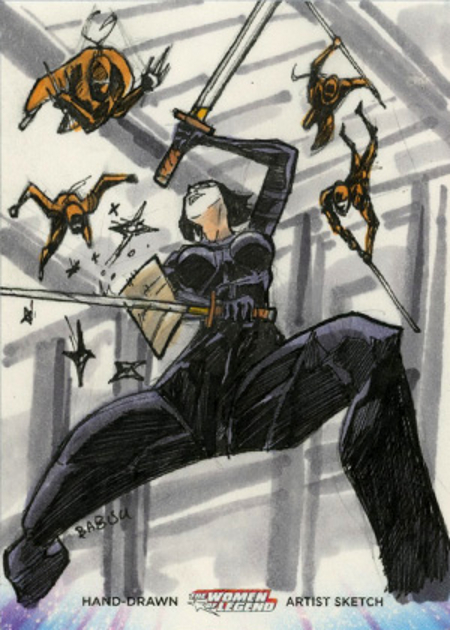 Next Page >>