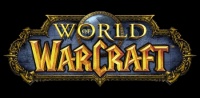 A major motion picture based on Blizzard Entertainment's widely popular online game, T
he World of Warcraft
, has finally got the go-ahead to begin production. Director Duncan Jones (see "
'WoW' Has a Director
") will begin lensing the film on January 13th in Vancouver, Canada. The hugely popular MMORPG was first optioned for the big screen back in 2006, but the languishing project got a major push when Legendary Pictures, which is producing the new
Warcraft
film, showed a real of test footage shot by Duncan at Comic-Con this year and received a very positive reaction.
According to
Collider,
the
Warcraft
movie will be a "full-blooded fantasy" film in the vein
of Lord of the Rings
and will closely follow the original structure and backstory of the game from the 1990s rather than the current version. The new elements that have been added to the game since the 1990s will presumably be fodder for sequels should the first
Warcraft
film prove successful.
It is somewhat ironic that news that production will commence on the
Warcraft
movie comes on the heels of the announcement of the cancellation of the
World of Warcraft Trading Card Game
(see "
'WoW TCG' Calls It Quits
").