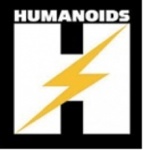 Humanoids Inc. will release its English language graphic novels to the UK book market through Turnaround Publisher Services, the company announced. We asked Humanoids UK liason Tim Pilcher a few questions about the new distribution for the UK, and how it relates to the company's English language distribution in North America.
What will the relationship between UK and U.S. releases be?
Previously our books had a very limited distribution in the UK with Diamond (strictly comic trade) and the deal with Turnaround allows us to branch out into the bookstores, which we hadn't reached before. At the moment we are shipping our entire backlist (with a few exceptions) to Turnaround and these will be made available to UK retailers hopefully before Christmas.
Will UK and US release be simultaneous?
At the moment there's a slight time delay with our UK and US releases. For example titles like
Foligatto
and
Cape Horn
will be out in the US around December and February, whereas they will hit the UK in April and May. However, as our publishing program continues, we will eventually catch-up with the States and our books will be published simultaneously by the end of 2014.
Will the U.S. and UK releases be the same editions?
They will be the same editions.
And will there ever by titles published in either North America or the UK that are not released in the other market?
I think that's unlikely. Our publishing program has always had an eye on the international market, and we wouldn't want to restrict sales in that manner, it would be unfair to our readers in each territory! However, now being based in the UK allows us to talk more with UK creators, so look out for projects in the future that may have British writers or artists attached.
The only reason we are holding back a few of the backlist titles (like
I Am Legion
) is that we are planning new editions later next year. However, these editions will eventually be available in both territories.