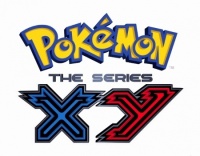 The
Pokemon X and Y
cartoon series will debut in the U.S. on Cartoon Network on January 18th.
In America, Cartoon Network offered a series preview on October 19th, when it also aired
Pokemon the Movie: Genesect and the Legend Awakened
as part of the
Pokemon: X and Y
video game release (see "
'Pokemon X and Y' Gains Momentum
"). The cartoon series has already begun airing in Japan, with 11 episodes released, though the show is on hiatus until January 9th. Dubs of episodes one and two are already up on YouTube as previews of the series.
The first episode scheduled to air in the U.S., at 8:30 am on January 18th, will be followed by another special episode titled
Mewtwo: Prologue to Awakening.
The series will follow Ash and Pikachu on adventures in the Kalos region, accompanied by new friends: genius inventor Clermont, his little sister Bonnie, and new Trainer Serena.
The next product in the
Pokemon X and Y
TCG to arrive will be the
Pokemon: Legends of Kalos
tins in March (see "
'Pokemon: Legends of Kalos Tins'
").