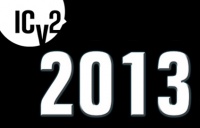 This is our list of the most important events in the hobby games business in 2013. We based that ranking on the impact on the economics of the business. We started doing this kind of year-end list last year (see "
Top Ten Hobby Games Business Events of 2012
"). Let us know your thoughts on our list for 2013!
1. Hobby game sales grow for fifth consecutive year.
The secular changes in gaming that are fueling tabletop game play were intact through 2013, with strong sales in both new products and classics driving the growth. Sales were up 15% in 2012 (see "
Fourth Consecutive Growth Year
"), with strong momentum through 2013 (see "
Bull Market for Games Continues
" and "
Hobby Games Entering Fifth Year of Growth
"). Sales were up across categories again, with bellwether
Magic: The Gathering
leading the way (see "
'Magic' Up 30% in Q3
") in the all-important CCG category. The biggest show in the business also grew, with Gen Con drawing over 49,000 unique attendees in August (see "
Gen Con Tops 49,000
").
2. Kickstarter a major force, but some bumps in the road.
The amount of money flowing into the games business through Kickstarter increased in 2013 from an already significant level in 2012. Six new game Kickstarters from 2013 made the all-time top ten list by September (see "
Top Ten Tabletop Kickstarters
"), and the second Kickstarter for Reaper's
Bones
miniatures raised over $3 million in October (see "
'Bones II' Finishes over $3 Million
"). But a few trouble signs also emerged. The company producing
The Doom That Came To Atlantic City!
announced that the money was gone and no game would be produced (see "
Kickstarter 'Doom'
"), a six figure fail (although the game was eventually produced by Cryptozoic). And the company producing
Pathfinder Dice Arena
canceled the game despite hitting the funding goal, because of feedback received during the process (see "
'Pathfinder Dice Arena' Canceled
").
3. TableTop continues major impact, with big event.
Geek & Sundry's TableTop YouTube series continued to have a big impact on sales, with data from Alliance demonstrating variable but massive results across titles (see "
The 'TableTop' Bump
"). And the first International TableTop Day (see "
International TableTop Day
") was a big success, with over 3000 events held in 62 countries. The ways for retailers to capitalize on the show are becoming more clear (see "
Using 'TableTop'
").
4. 2012 CCG launches move up, more planned.
The two big CCG launches in 2012, Bushiroad's
Cardfight!! Vanguard
and Wizards of the Coast's
Kaijudo
both gained momentum in 2013, with Cardfight!! at #5 and Kaijudo at #7 in the most recent Top Collectible Games chart (see "
Top Collectible Games--Summer 2013
"). And there are going to be some strong new entrants for 2014, especially for younger players, with Enterplay launching the
My Little Pony CCG
in December (see "
'MLP CCG' to Street December 13
"), and Bushiroad launching
Future Card Buddyfight
in January (see "
'Future Card Buddyfight'
").
5. WotC supports multiple D&D rules for same narrative, schedules Next.
Wizards of the Coast launched an ambitious transmedia narrative,
The Sundering
, last summer, and made it clear that a
D&D
narrative could be played with any set of rules,
3.5, 4.0
, or
Next
(see "
Interview: Greg Leeds on the Game Market and Wizards of the Coast
"). WotC capped off the year by finally scheduling the release for
D&D Next
(see "
'D&D Next' Launch Set
"), the culmination of a 175,000-person playtest.
6. Dungeons & Dragons movies in litigation.
A well-made Hollywood movie based on
Dungeons and Dragons
could be a huge driver of sales, with the potential to revive the tabletop RPG category to heights that haven't been seen in years. But there are two movies in development (see "
Dueling 'D&D' Movies
"), and as a result there's litigation (see "
'D&D' Movie Suit Dismissal Requested
"), which will have to be resolved before a movie can be made.
7. New Star Wars games take #2 slots in two game categories.
Fantasy Flight Games is making the most of its new Star Wars license, with hits in two categories. Its
Star Wars X-Wing Miniatures
took the #2 slot in the Non-Collectible Miniature Lines chart, displacing Privateer's successful
Warmachine
, despite supply shortages (see "
Top 5 Non-Collectible Miniature Lines--Summer 2013
"), and its
Star Wars RPG
took the #2 slot in roleplaying games, topping
Dungeons & Dragons
(see "
Top Five RPGs
").
8. Cards against Humanity demonstrates new business model.
One of the biggest game hits of 2013,
Cards against Humanity
(see "
Hit Game Sells 500,000 Copies
"), has a unique business model: it sells only through Amazon at full retail price, with no trade distribution. Some retailers buy it at MSRP and mark it up (see "
Rolling for Initiative--'Cards Against Humanity'
"), but the goal of the company is to sell only to consumers directly.
9. Upper Deck founder dies
Richard McWilliam, the founder of Upper Deck, passed away in January (see "
RIP Richard McWilliam
"). During his 20+ years at the helm, Upper Deck had a major impact on the game business. While the company does not appear to have made any major changes in strategy since his death, the fact that his strong personality is no longer involved will have a significant impact on Upper Deck and the business as a whole.
10. Big new licenses, including Firefly and Yu-Gi-Oh!
Licensing is becoming an increasingly important driver in the hobby games business, and two new ones with a big potential for future impact were announced in 2013. Firefly, despite its limited run, has a devoted fan base, and the producers are now apparently interested in exploiting the property more aggressively, with three companies licensed to produce games (see "
'Firefly: The Game' Board Game
," "
'Firefly: Out to the Black' Card Game
," and
"Seven 'Firefly RPG' Releases
." And Konami has licensed powerhouse CCG, anime, and manga brand
Yu-Gi-Oh!
to WizKids for
HeroClix
and dice games (see "
'Yu-Gi-Oh' HeroClix'
").