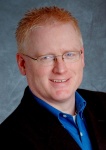 ICv2 interviewed Marvel President and Publisher of the Print, Animation, and Digital division of Marvel Worldwide Dan Buckley, in a wide-ranging discussion that will be published in three parts. In this first part, we talk about the overall market and the channels for Marvels, reaching kids, and digital. In Part 2, we talked about Marvel's strategies for coordinating print comics with the movies, how that affects creator relations, and a broader look at creator relations in general. In Part 3, we talked about Marvel's use of variants, the renumbering of Marvel NOW! and All New Marvel NOW!!, returns, New York, and 2014.
Can you give us an overview of the comics and graphic novel market at the end of 2013 from Marvel's perspective?
I think the industry as a whole has had a couple years in a row that have been very strong. The direct market has strength in it. We had a very good year; I know our Image partners had a very good year; and other folks have done very well.
The digital business continues to show growth and also great possibilities of untapped growth. We don't know what it's going to be yet, but I think opportunities are going to present themselves in the digital space that will help grow graphic fiction more and more.
And the book market's been very strong. When we lost our Borders friend we were very nervous about what the aftereffects would be for our category, because Borders was such a big player in graphic fiction. And we've seen good and steady growth in that space, too. So all in all, I think it's been a very positive year for the graphic fiction of the world.
How do you think the book market is growing with so many fewer stores?
I think consumers are shopping online. I think we're very much a destination buy too. I don't know how other categories are doing off the top of my head, but I do believe that people seek out our product. Movies still help with growth for all parties. Obviously television shows like
The Walking Dead
, that's part of it. And we've seen international growth in the English book business also.
What kind of programs do you have going on in mass?
We've done mostly in and out programs associated with the movies or animation. They're opportunistic, I would say, at best. They're nice programs when you get them, but they work best when they're clustered together with other parts of the merchandising programs for
Spider-Man, Avengers,
and stuff like that.
You alluded to possible new opportunities in digital. Can you talk about the role of the different channels and how they reach the different Marvel customers?
Obviously, the direct market is the heartbeat of the whole thing. What we see with the book business is a lot of recurring readership. They may have been formerly lapsed readers, or they may be people that just don't have a comic store (there is a limited reach of our direct market stores when you get into more rural areas of the United States). I think it's an odd combination of dedicated readers and older lapsed readers.
Digital definitely overlaps with our hardcore fans who like having their books on their devices. I think we found a lot of other lapsed readers who like the ease of purchase coming back into the category. We see the SKUs for women are slightly higher in the digital comics category. Right now we still have a lot of the low hanging fruit people who wanted to get back in but who are challenged to get back in either through time, effort, money, space to keep product, location.
Over the last couple of years I think everyone has seen very nice growth, reacquiring those consumers who want to be reengaged who also might have been activated by
The Avengers
. Now I think there are opportunities to innovate product in the graphic fiction form that can get more and more of those people that are very aware of what our franchises are, especially with
The Avengers,
the
Iron Man
films, and
Thor
. We have much bigger growth in the animation space for us also that's getting to the 6-8 year-old boys and 6-11 year-old boys.
There are opportunities in graphic fiction taking what we do well and innovating some products that we'll distribute and move well in the digital form and also we'll be able to understand how to adapt and redistribute in a print form.
You mentioned boys. Were you talking about boys who are aware of your properties from animation?
Yes.
Spider-Man
's been on the air for Disney XD; we just wrapped up our second season. We now have an
Avengers Assemble
show that launched in May but went to a recurring slot on Disney XD in July. There's a
Hulk and Agents of S.M.A.S.H
show that launched this past August. That is by far the broadest footprint we have had in that space and communicating to that demo. We're beginning to see recent awareness tracking studies where's it's beginning to have a very positive effect. Has it translated yet into print publishing yet? I don't think so. But before you have trial and conversion you really have to nail down the awareness piece, which I think was a gap for Marvel. I think there's a lot of growth in broad based reach we're getting on a more day-to-day basis for graphic fiction as a whole.
What publishing products do you have for kids who become aware of your properties through animation?
I think we've been publishing an all ages Spider-Man comic monthly for close to 10 years. It's still doing very well; we're very happy with it. I wonder if there's anybody else who has been doing that with any of their franchises for that long with pretty consistent luck. We've changed the titles of the books, obviously, they started off as
Marvel Adventures
without animation initially and now they're shifting into their animated mode so we have a consistency of look and communication. But we've been very pleased with what we've done digitally with them, what we've done with international licensing, what we've been doing with print subscriptions. Those are our most consistent performers in the subscription space, which is not a huge business for us, but it's still a good starter business.
At times we still struggle with the circulation numbers in the hobby market, and that makes sense. We're distributing to an eclectic group of retailers. Some stores speak differently to all ages consumers than others. Some stores are built more for adults. Some stores do a very good job of catering to the young audience, doing programming to get kids in there with their parents.
We have been doing something called "Share your Universe" programs with the hobby retail community over the last year to help support viewing parties and get books in hands. We're basically asking our hardcore fans to say share your universe with your son, your niece, your nephew, your daughter. We've been pretty happy with that program. We'll just keep on building with that. The more years we get out there, the more we'll get some traction with that.
I do think digital is very important for the trial and awareness space. We're working on some broader based solutions for interactive with kids in that space.
You talked about different types of consumers that your different channels serve. Since the advent of digital, do you see migration either from lapsed readers that come back into digital and then end up going back into print or print readers that are migrating to digital?
The one we feared the most is the one we don't see, which would have been print readers going into digital.
With some of the bigger event books we definitely saw some migration, some digital folks buying print and then maybe some print dedicated folks buying a little bit more digital.
Avengers vs. X-Men
had that in spades, because they may have chosen to buy a tie-in book digitally and they're buying the print books anyway because they want to finish the series.
We saw very strong numbers in our collections sales across the board, and I think that was very much reflective of the digital trial that we got. I know they were starting points, but trade numbers for the Marvel NOW! and for the
Avengers vs. X-Men
books were unusually strong across the board.
You continue to offer digital content with print books and there's a new level of that promotion with the All-New Marvel NOW! where there are select books for which you're offering a full collection of the digital with the purchase of a single issue comic. What do you hope to accomplish with those kinds of promotional bundling?
All we're trying to do is offer value to our readers and an opportunity for any new reader. If new readers feel they're at a disadvantage they can go and get that book that will give them the base point to get more knowledge on what is going on with those books; give them better background; make them feel like I'm getting something really meaningful here. It is more of a new reader recruitment tool, to make it clear to people when they're going to the stores that they have choices, there's a great value to be had by picking up our books and trying them out. That's the main thing.
That amount of value going into each book wouldn't happen on a recurring basis. But when you're doing a #1 program with all these titles doing something like that in a bundle to incent sales and also to aid a potentially new reader into that project is a fairly strong marketing tool.
Click here for Part 2.