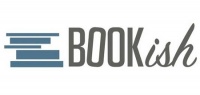 Bookish, the book retailing website founded by book publishers Hachette, Penguin, and Simon & Schuster to compete with Amazon (see "
Book Publishers Launch Bookish
"), was sold to new online retailer Zola Books less than a year after launch, according to the
New York Times
.
The site was getting respectable traffic, with undisclosed sales. But if the publishers' attempt to vertically integrate, at least in a shared way, was unsuccessful, the new owner represents vertical integration of another sort: Zola was formed by literary agents, according to the report.
Zola raised a $5.1 million funding round, and acquired the Bookish site for its recommendation engine as part of its strategy to be a source of recommendations and social networking in conjunction with book retailing.
Zola is brick-and-mortar friendly, with a way for its customers to designate a portion of their purchases from Zola to go to an independent bookstore of their choice.