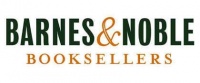 Barnes & Noble improved its financial performance substantially in the holiday quarter, earning a $63.2 million profit in the quarter ended January 25 vs. a $3.7 million loss in the prior year. The big difference was in its Nook division, where it cut its EBITDA (earnings before interest, tax, depreciation, and amortization) loss from $190.4 million in the year ago quarter to $61.8 million this year. The Nook division took $74 million in inventory-related charges in the prior year, and the company cut its expenses on the Nook substantially this year.
Revenues in the company's retail segment, which includes the bookstores and BN.com, were down 6.3%, but a lot of that was in the decline in Nook sales; with Nook excluded, same store sales were down a mere .5%. Educational toys and games were the brightest spot in the stores, up 12%.
Nook segment sales plummeted, down 50.4% vs. a year ago, to $157 million for the quarter, as the company focused on selling down device inventory and keeping expenses tight, including a 190-person headcount cut (leaving just over 500 employees). There was no new tablet device introduced for the holiday season.
The company reaffirmed its guidance for the year, for modest declines in its bookstore business.
Barnes & Noble allowed no-one the illusion that it took its recent buy-out offer seriously (see "
Barnes & Noble Gets Buy-Out Offer
"). "G Asset Management has one employee, extremely limited financial means and as set forth in his letter, he has no debt or equity financing to support his proposal," B&N CEO Michael Huseby said in the
conference call
. "And accordingly, we do not consider it to be a proposal worthy of further discussion or action by us."
With these quarterly results, Barnes & Noble appears to have begun a turnaround after a long, dark period. We'd called the "Biggest book chain in turmoil" as one of the top ten comics business events of 2013 (see "
Top Ten Comics Business Events of 2013
"), and while not as important to the games business, it's a growing channel for game sales as well. It appears to be a time for cautious optimism that the company can continue its positive direction; the stock was up 4.2% on Wednesday.