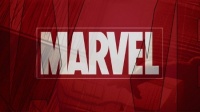 Marvel's
Avengers Alliance
game, which started as a Facebook app and is now on four platforms, has reached 50 million users, Marvel VP of Games TQ Jefferson told the crowd at SXSW, according to
Variety
. Chapter 5 of the free-to-play game will debut soon.
Marvel has begun connecting different games into a Marvel gaming universe, Jefferson revealed. "You might have noticed that certain similarities and threads touch from one game to the next," he said. "Much like you seen in publishing and film, we're trying to build a gaming universe connected by common elements and narrative into a larger gaming initiative."
Marvel has skillfully developed the connections between its movies (and
Marvel's Agents of S.H.I.E.L.D
., on ABC) into a Marvel Cinematic Universe, just as it has mined the connections between its comics for decades.
And just as events from the comics find their way into films, events and characters from the films are now finding their way into video games. For example, The Falcon, Steve Rogers, Winter Soldier and Batroc the Leaper have now been introduced into the gaming universe as well, tied to
Captain America: The Winter Soldier,
which releases April 4th (see "
Cap Video
")
. "
Especially Batroc, we wouldn't have gotten him anytime soon," Jefferson said. "It's really thanks to the film."