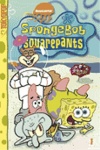 Tokyopop is expanding its offerings for younger readers via two new initiatives unveiled at the recently concluded BEA: Cine-manga based on Nickelodeon properties, and a children's book line.
Showing that it can be ecumenical in its alliances, Tokyopop will be producing 'Cine-Manga' titles based on two Nickelodeon properties, joining those licensed from Disney (see 'Tokyopop Announces Two More Cine-Manga'). In September, it will release both SpongeBob SquarePants and Jimmy Neutron titles; a second SpongeBob book will follow in November. The Cine-Manga format uses images from the movie or TV show involved, along with dialogue and descriptions in text format to create comics. Asked whether Tokyopop had access to all of the Nickelodeon properties, a Tokyopop spokesperson responded that the properties were being looked at 'from grouping to grouping.'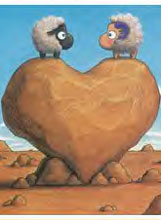 Tokyopop is also launching its first books for kids 5 and under -- a group of three titles based on Stray Sheep, all shipping in September. The property originated in 1994 as interstitial programming on Japanese television. Stray Sheep is an $18.99 hardcover storybook, the first printing of which will include a DVD of the Stray Sheep shorts. Stray Sheep: Poe at Play is a $9.95 die-cut board book with a plush Poe insert. And Stray Sheep: Merry on the Move is a $9.99 die-cut board book with a plush sheep insert.