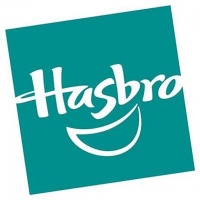 Aided by a 21% year-over-year gain in sales of girls' toys, Hasbro announced solid first quarter earnings that topped Wall St. estimates, though revenue was still a bit short of what some analysts had predicted. The Pawtucket, Rhode Island-based toy manufacturer reported earnings of $32.1 million or 24 cents per share for the quarter that ended on March 30, which compares favorably with Q1 2013 in which the company reported a loss of $6.7 million, due in large part to costs involved in restructuring (see "
'Magic' Up 30% in Q1
").
The increase in sales of girls' toys was the result of solid growth from Hasbro's
My Little Pony, Nerf Rebelle
, and
Equestria Girls
product lines, and this explosive growth in the Girls' category was also evident in Hasbro's report on the previous quarter (see "
'Magic' Up Over 20% for Hasbro
").
Game sales fell 4% for the first quarter of 2014, and the fault was laid squarely at the feet of Wizards of the Coast's
Duel Masters TCG
.
Magic
was up for the quarter, but Hasbro CEO Brian Goldner noted: "Overall WotC business was slightly down in the quarter, but we talked about
Duel Masters
(doing poorly), which is obviously a Wizards initiative, a Japanese trading card brand."
Goldner was bullish on Magic's prospects for the year, "We certainly feel as good about games this year as we did last year this time. The teams have really done a great job of creating new innovations in our games business, and that's true in both in the core game business as well as in
Magic: The Gatherin
g... There will be a number of key new releases this year in
Magic
."
Goldner pointed out that five of Hasbro's key brands including
Magic the Gathering, Monopoly, My Little Pony, Nerf,
and
Play Doh
all grew year-over-year in Q1, and that the Boys category should see solid growth during the rest of the year thanks to movies such as
Amazing Spider-Man 2, Transformers: Age of Extinction
, and
Guardians of the Galaxy.