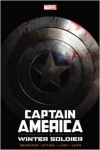 A high stakes battle over terms between Hachette, one of the Big Five U.S. book publishers, and Amazon is catching Hachette distribution client Marvel Comics and Hachette manga imprint Yen Press in the crossfire, with a variety of tactics in play by Amazon to suppress sales on titles from the affected publishers. The fight between Amazon and Hachette became public on Friday, with a Hachette spokesperson quoted in the
New York Times
as saying, "We are satisfying all Amazon's orders promptly," but acknowledging that many Hachette titles were out of stock at the giant online retailer. The
Times
is now reporting that Amazon is using three main tactics to suppress sales on Hachette titles while technically continuing to offer them:
Restocking slowly and warning customers that there will be long delays before their orders on Hachette titles are shipped.
Offering lower discounts on Hachette titles than on competitors' titles.
Display messages offering alternative titles on pages with Hachette bestsellers.
We did not observe all of these methods on affected graphic novel titles, but we did see two of them.
On Marvel titles, there was a wide variety of availability and service levels. Amazon seemed to be targeting fast-selling movie tie-ins with its most extreme measures.
Captain America Vol. 1: Winter Soldier Ultimate Collection
was showing a two to five week delay on orders, and
X-Men: Days of Future Past
hardcover showing as shipping with a one to three week delay.
Other Marvel titles were showing in stock status, but still shipping slowly. Two relatively new collections,
All New X-Men Vol. 2: Here to Stay
and
New Avengers Vol. 1: Everything Dies
were showing as "In stock but may require an extra 1-2 days to process."
Amazon's discounts also appeared lower on Marvel titles, with 20% to 25% discounts typical, as compared to discounts 10-15% higher on DC titles.
Hachette's own Yen Press manga imprint was also being targeted, with many of its books unavailable from Amazon without a long delay, and lower discounts than those given on books from other manga publishers. On Yen titles, the delays in shipping seemed primarily targeted at backlist, with multiple volumes of Yen's most popular titles,
Black Butler, Soul Eater, Maximum Ride the Manga
, and
Pandora Hearts
showing delivery delays of two to five weeks.
All Yen Press titles we checked were being sold at full MSRP, a rare occurrence in Amazon book retailing.
The last time Amazon had a visible battle with a Big Five book publisher (Macmillan in 2010), buy buttons for graphic novel titles were removed for a time, until the dispute was settled (see "
E-book Smackdown
"). That fight was over e-book pricing; this new battle appears to be over terms on physical books, with Amazon seeking better terms to which Hachette is unwilling to agree.
With Amazon controlling around a third of all trade book sales, the stakes are high for Hachette, its distribution clients such as Marvel (see "
Marvel Goes with Hachette
"), and Amazon.