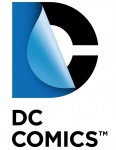 DC Comics has sent an e-mail to its creative talent informing them of a "modernized participations payment plan," which will take effect July 1st. The new plan incorporates digital content in a number of ways, adds colorists to the talent that can receive participation payments, and reflects the increasing pressures large book retailers are placing on publishers (and, by extension, on creators).
By way of explanation, DC terms payments it makes to talent in addition to their page rates "participations." In some circumstances, similar payments might be called royalties by others. All of the changes were made to the participations program, and no changes to page rates were part of the new plan. The changes also do not affect the way DC handles uses of comic material in other media.
Here are the changes:
Payment on net, not retail.
DC will begin paying all participations based on the revenue it receives rather than the cover price. This change, DC says, will give it "...more flexibility to sell our material in new distribution channels that have different pricing models." Insiders cited two examples of such situations: book channel and digital.
Large book retailers now charge for a variety of "marketing services," such as endcaps in bookstores, or email or other support from Amazon. There are rumors that Amazon may even begin charging for preorder buttons, which have been chips in its tough bargaining with Warner Bros. (see "
Amazon Pulls Pre-order Buttons on Warners, VIZ Videos
") and Hachette Book Group (see "
Amazon Digging in for Long War with Hachette
"). Those services reduce the revenue the publisher receives, and make revenue more variable relative to the cover price.
Digital retail is another area where revenues to the publisher vary wildly depending on channel. In a double agency situation (for example, where an app maker charges a commission on sales and so does the app platform, such as Apple), revenues for the publisher vary accordingly. Other digital channels can produce more revenue. One big change in this area occurred recently, when comiXology removed in-app purchasing from its iOS apps, although its reader apps continue to work on that platform. That change reduces a layer of agency on comiXology sales that move to other platforms (like the web), increasing the revenue to the publisher.
And unmentioned by our sources, but certainly a potential factor on some titles is the book fair channel, where six figure orders on a handful of titles are common, returns are nil, but the price expectation is low. DC has limited product for that age group, but it could come into play.
Sales thresholds simplified, incorporating digital, and raised.
DC is making a number of changes to its sales thresholds, the level above which participations are paid. A way to think of it is to associate the page rate that creators are paid to produce comics as the pay for the first sales until they reach the threshold, and over that quantity, the participations are the pay.
Sales through all print channels, including comic stores and newsstand, and digital will be combined into one threshold.
There will be separate thresholds for periodicals and books, however. This is an interesting move, reflecting the current importance of the book format. The old assumption was that periodicals were in the black before the book went to trade, but that's not always the case these days, when content is produced with both formats in mind from the beginning. That means that a second set of production costs, for the book, can be incurred by the publisher before costs on the periodical have been earned back. The separate book threshold reflects this reality.
The new thresholds, which are higher than the old but incorporate digital copies as well as print, are 60,000 for comics, 15,000 for original graphic novels, and 3000 copies for book collections of previously published content.
Higher percentage participations
The amount paid per copy over the threshold is larger than it was in the past, reflecting the higher thresholds and the payment based on net revenues. But there will be impacts, which will tend to allocate more money to the bestselling titles, or as DC put it in the email to talent, "The new thresholds and percentages are designed to generously reward high sales performance."
Colorists and digital first creators get participations
In a broadening of the number of people eligible to share in the pot on the bestselling books, colorists (or as DC terms them, probably more appropriately, "color artists") will now be eligible for participation payments. And, also notably, color artists will begin receiving cover credits.
Also added was the talent that creates digital first titles. Those titles may hit the thresholds on digital sales alone (although unlikely), or after they go to print. Those creators are now eligible for participation payments.
Electronic statements and payments.
Service agreements (creator work-for-hire contracts) will be done via email, reporting will similarly be sent online, and U.S. creators will be able to receive payments by direct deposit, which will speed payment.
A rapidly changing business.
It will take some time for all of these changes to sort themselves out, and the reactions of creators deciding where to take their talents will ultimately determine the new plan's relative success or failure. DC sources were unwilling to characterize whether the plan is expected to increase or decrease payments to creators in the aggregate, but it is clear that the plan is designed to be more appealing to the very top creators.
The changes for the top creators certainly reflect the success of Image, where the creator gets a huge share of the upside but has substantial risk at low sales levels. Image seems to have replaced the role that was once played by DC imprint Vertigo in attracting creators who want to create their own intellectual property and expect more rights and money than if they're working on company IP. And DC is not only competing with Image for the talent on new properties with its Vertigo imprint, but also for talent on its top DCU books, who can go off to work on their own ideas at other publishers who will give them freedom and bigger upsides (but a tougher row to hoe in creating demand for new characters).
DC has been working on the revised participations payment plan for more than a year, and the changes are the biggest since the original plan was put in place over 30 years ago. It's notable that creator participation plans are the standard at the largest publishers, when prior to the implementation of the first plans in the 80s, the creator's only compensation was the page rate, with no participation in further sales. The pioneers of giving creators more options and participation in sales at DC, Jenette Kahn and Paul Levitz, deserve credit for their roles in bringing the company, and the business, to this point.
There are more options for creators than ever before, with a range from full ownership by the publisher to full ownership by the creator, with every permutation in between, and a variety of channels through which comics can be sold. Now it will be seen whether the changes made in DC's plan effectively position it to compete in this new world. DC is making changes as the business changes, so it's trying to adjust. Only time will tell whether it's done so
correctly
.