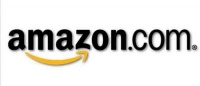 In the latest salvo between Amazon and Hachette in their increasingly public long-running dispute, Hachette has rejected a proposal from Amazon to give authors all the money from sales of e-book titles until the dispute is resolved. Amazon originally made the proposal in a letter to writers and agents, and then directly to Hachette, according to the
New York Times
. Amazon presented the offer as a way to ameliorate the damage to authors, who have been increasingly public in siding with Hachette as their sales are impacted by Amazon's bare-knuckles tactics of removing pre-order buttons, delaying shipments, and suggesting alternative titles when Amazon customers shop for Hachette titles.
The dispute has impacted sales of Yen manga titles along with titles from other Hachette imprints.
Amazon also suggested that because both Hachette and Amazon would be forgoing revenues in its proposal, it would provide additional incentive to reach a deal. Amazon also offered to re-instate preorder buttons and to begin eliminating the shipping delays with which it has been pressuring Hachette.
Hachette responded by suggesting that cutting off its revenue from ebooks would be "a suicidal action," and added, "Once again, Amazon acknowledges that their unilateral actions, in trying to extract much higher terms from Hachette, are harming authors."
Amazon responded. "We call baloney. Hachette is part of a $10 billion global conglomerate. It wouldn't be 'suicide.' They can afford it."
Authors Guild president Roxana Robinson weighed in on the proposal in an email to the
Times
. "If Amazon wants to have a constructive conversation about this, we're ready to have one at any time," she said. "But this seems like a short-term solution that encourages authors to take sides against their publishers. It doesn't get authors out of the middle of this — we're still in the middle."
The fact that both Amazon and Hachette are now releasing dueling statements to the press indicates that the parties are increasingly aware that public attention may ultimately have more to do with forcing a resolution than the business impact of Amazon's sanctions. Amazon has been on the losing end of the PR battle until recently, with popular authors leading the charge by attacking Amazon for its tactics. Amazon first went public last week (see "
Amazon Supplier Wars Update
"), a very unusual move by the company, which usually prefers to do its business without public attention. Now Amazon is trying to turn the tables and put Hachette on the defensive with its authors, a strategy that does not appear to be working.