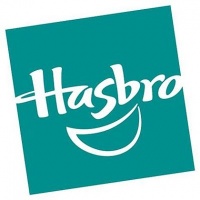 Hasbro, the nation's second largest toymaker, reported lower quarterly earnings than analysts predicted as sales in its "Games" and "Preschool" categories declined for the second straight quarter. Sales of Boys' toys were up 32%, and Girls' toys continued a strong 2014 performance with a 10% year-over-year quarterly increase, but the "Games" category was down 12% versus Q2 2013 after dropping 4% in Q1 (see "
'MLP,' Girls Toys Give Hasbro Solid Q1
").
The decline in sales in the "Games" category from $255.4 million in Q2 2013 to $225.7 million in Q2, 2014 was attributed by Hasbro in its press release to smaller sales for
Duel Masters
,
Magic: The Gathering
, and
Twister
. Hasbro does not break out the sales for its individual brands, but the drops in sales of
Duel Masters, Magic
, and
Twister
more than made up for gains that the toy giant noted in Q2 sales in sales of
Monopoly, The Game of Life
, and the successful launch of a new game
Simon Swipe
.
Hasbro attributed the robust growth in its Boys category to sales of
Transformers
and Marvel products (especially
Spider-Man
), while
My Little Pony, My Little Pony Equestria Girls
, and
Nerf Rebelle
continue to drive sales of Hasbro's Girls' toys.
Hasbro's second quarter sales were up 8% to $829.3 million, but missed the estimated target of $839 million. Hasbro's U.S. and Canadian sales were down 2%, with some analysts attributing slowing game sales to a perception that kids are increasingly shifting to electronic versions of games on various platforms. Hasbro's stock, which had risen 14% in 2014 (as of Friday), was down 2.59% at midday on Monday after the 7am release of Q2 earnings.