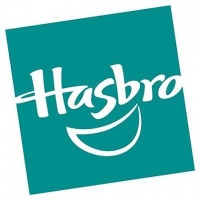 Hasbro is in merger talks with DreamWorks Animation, according to
Deadline
. If it happens, the combined company would be run by DreamWorks Animation CEO Jeffrey Katzenberg. Hasbro is the much larger company of the two, however, at least measured by market cap. Hasbro is worth $7.22 billion, vs. DreamWorks' $1.91 billion.
Katzenberg has shown a desire to diversify into areas where Hasbro is strong, such as television and consumer products; and for Hasbro, DreamWorks Animation could provide a stronger Hollywood presence and a source of fresh IP for its toys.
Talks have gotten as far as site visits, according to the report, with Hasbro management and board visiting DreamWorks on separate occasions over the last few weeks.
Valuation may be a problem in completing a deal, as DreamWorks is reportedly seeking a valuation based on its value in January; the company's stock has been buffeted this year after a weak set of releases including
Return of the Guardians, Turbo
, and
Mr. Peabody & Sherman
.
DreamWorks has also been in talks with Softbank and Alibaba about strategic relationships as well, so the Hasbro deal may just be part of DreamWorks' option-exploring; but if the goes forward, it would create a new kind of company, with a strong presence in both consumer products, including toys and games (including Wizards of the Coast), and entertainment.