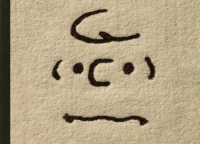 ICv2 recently sat down with Charles Kochman, Executive Editor of Abrams ComicArts, to talk about the company's plans. In Part 3 of our three-part interview, we talk about the company's Fall 2015 list, including a new book focusing on Charles Schulz as an artist, a follow-up to Derf Backderf's My Friend Dahmer, a Topps Star Wars trading card guide, and more; in Part 1, we talked about the recent release of The Art of Simon and Kirby Studio (see "Review: 'The Art of the Simon and Kirby Studio' HC"); and in Part 2, we discussed upcoming releases for Spring 2015, including a graphic novel on Ayn Rand's effect on the world.
Tell us about your Fall list.
For fall, we have five titles. The lead title is the art of
Peanuts
called
Only What's Necessary: Charles M. Schulz and Peanuts
. The title comes from a quote where Schulz was talking about cartooning is about leaving out anything extraneous and keeping in only what's necessary.
Really makes a statement about his artistic style.
Exactly. And on the cover we have no type we just have a drawing of Charlie Brown, a close-up of the face, not even the round circle around the face. It's just the seven lines that make up Charlie Brown's face and you know right away what it is. We talked about do we put a sticker on it, do we put a title: it's not necessary. The purpose of the cover is to sell the book and you know who Charlie Brown is right away.
The biggest challenge with any
Peanuts
book--and there have been, literally, probably 500
Peanuts
books since the beginning--how do you come up with cover and a look that feels different and doesn't feel like a style guide, that feels fresh? That's what Chip Kidd is great at. He's writing and designing this book. He's didn't want this to be a duplicate of the book he had done already which had a lot of toys. We don't have any toys or merchandise in this book. This focuses on Schulz as an artist.
It has an introduction by Jeff Kinney who did
Diary of a Wimpy Kid
, it has text by Karen Johnson who is the president of the Schulz Museum, a preface by Jeannie Schulz, and commentary throughout from Paige Braddock, who is Schulz's assistant. Between the museum and Jeannie and Jeff Kinney, you have sense of influence and the next generation. It's really the book that any
Peanuts
fan would want. There are lots of great
Peanuts
books; I have almost all of them, and it's the book I've been waiting for since I was an eight year-old kid.
It'll be around $35, 304 pages, 12" x 9", a big hardcover with a beautiful three piece case that Chip designed.
It's the book that any
Peanuts
fan would want and next year is the tie-in to the 65th anniversary and the new
Peanuts
movie that's coming out from Fox. There's going to be a big 3-D CGI
Peanuts
film (see "
New Trailer for 'Peanuts' Film
").
What's the release timing for that?
There will be copies in advance for San Diego Comic-Con. We'll release in September which means it goes on sale the end of August. We want to have it out in advance of the movie, which is November, and also have rest of the holiday season after the movie to sell it. That's our lead title. We're super excited.
What else do you have?
We have the next Topps book in the series. It will be
Star Wars,
with the original trading card series from '77. We'll break format slightly. The '77 series was comprised of five sets. We're going to collect all five sets, 66 cards per set plus, I think it's 11 stickers per set, so it will be all the stickers, all the cards from the first set in a 400-and-some page book all for $24.95. One card per page.
That's what we've been doing with the Topps sets, like with
Star Trek
(see "
'Star Trek' and 'Tintin'
"). We've been working on that for a while and now with the new movie, it's a great opportunity to do that.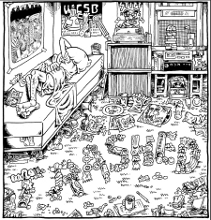 Third one is the Derf Backderf follow-up to
My Friend Dahmer
, called
Trashed
. This is the story right after
Dahmer
(see "
Dahmer, Clowes, GPK, Gonzo
"), where they graduated high school. Dahmer went on his path, and Derf and some of his friends became garbage men. This is the story of their time as garbage men and history of garbage, where garbage collecting starts: what happens to your garbage when it leaves your curb. He breaks the book into four seasons, because collecting garbage in the winter is very different than collecting garbage in the summer. Each season has its challenges and it's all filled with personal anecdotes and his personal nonfiction research which he did really well with
My Friend Dahmer;
and he does that with this. It's really funny; it's really gross.
It makes you sad for the planet when you think about how much garbage [there is]. You don't realize that garbage is traded and shipped from state to state and winds up in different places. What Derf as a journalist is able to do is really articulate to an average person. He can make Dahmer likable; he can make trash likeable. I think his art really serves the subject matter because it's quirky like him. We're really excited about this. We did really well with
Dahmer
(see "
Top 10 Fiction & Reality Properties--Full Year 2012
"), and we're expecting the same with
Trashed
.
He did an earlier version of
Trashed
though Slave Labor, and he's redrawing and completely expanding this one. I think the version he did for Slave Labor was about 48 pages. This will be a full 284-page graphic novel.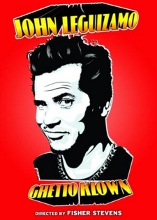 We also have
Ghetto Klown
, which is an adaptation by Christa Cassano. She's adapting John Leguizamo's HBO Special,
Ghetto Klown
. John's been working directly with her to do this adaptation. It's really great. It's his best reviewed, latest HBO special. It did great in the ratings. It's the story that's most personal to him, because it's not only about him and his family but also his career and how he made it, how he applied himself and some of the people he worked with. It's really funny and really irreverent. She's doing a great job and bringing a new dimension to the story. That'll be out in fall and he's coming to New York Comic Con to promote it, and San Diego. He's going to do the whole circuit.
The other big fall book is
The Art of Will Eisner
by Paul Levitz. Paul is my former boss and it was really exciting to work with him on that. I've always wanted to do an Eisner book, and round out my trilogy between the Jack Kirby book and the Kurtzman book, which I felt was the triumvirate of people who all the other graphic novelists stem from, whether it's Kirby for the superhero comics, Eisner for the personal, individual graphic novel, and Kurtzman for the humor and the war comics. I think without Kurtman's books, you wouldn't have had even people like Crumb telling these confessional comic books. This rounds that out. Paul did a great job. We're working with Denis Kitchen and the Will Eisner estate, Carl and Nancy Gropper, to supplement the book with all kinds of art from their estate. It's a coffee table biography plus art book.
Paul did an amazing job of not only giving Will's biography, but also putting
Contract with God
in context, talking about the antecedents to
A Contract with God
, the phrase "graphic novel," which ones were truly the first graphic novels. He did a lot of scholarly research. We're subtitling it
Will Eisner: Champion of the Graphic Novel
. He didn't create the graphic novel, but he certainly popularized the form and took it the biggest leap forward. You could argue Art Speigelman with
Maus
, too, but
Contract with God
preceded that. And he was purposely doing something for the book store market that wasn't for comic book shops. Very different. We uncovered a lot of unpublished work, a lot of original art for all the different graphic novels, all the phases of his career. That'll be out probably in October, but we'll try to get some advance copies for San Diego next year. It'll be the same page count and trim size as
The Art of Harvey Kurtzman
(256 pages, 11.6" x 10.8").
Click here
to go back to Part 1.