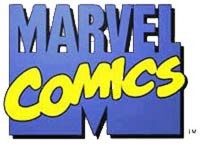 We talked to Marvel Publisher Dan Buckley (see 'Marvel Announces Buckley as Publisher for a bio') recently in a wide-ranging interview covering numerous topics of interest to retailers. In Part II, below, we talked about Marvel's current editorial strategy, its policies on retailer exclusives and overprints, and the hopes and challenges of the future. In Part I, we discussed the state of the market for comics and graphic novels in comic stores, bookstores, and on the newsstand (see 'Interview with Marvel Publisher Dan Buckley, Part I').
It looks like your Avengers Disassembled editorial event has been doing really great (we just saw the July numbers), based on the sell-outs, and you've got reprints planned. Is that your biggest editorial event between now and the end of the year?
No, we'll have plenty more.
What's the biggest thing in the pipe between now and the end of the year?
We'll have more stuff going on with the Avengers, and then we have Ultimates Month going on as well.
Marvel announced some exclusive creator signings at San Diego and also talked about some more at Wizard World Chicago. Is there a higher percentage of Marvel's product being produced by talent under exclusive contract than there used to be?
That's a great question. Just from my timeline being here, I'm going to have to go through and do the math to compare one year to the next. It probably is, because I don't think there was as much exclusive talent two years ago, so you could easily make that number match up.
Why are you pursuing that strategy?
There's an equal amount of investment going on with both parties, writers probably a little less [than artists], except for some guys that are very important to our business like Brian Bendis, and JMS, and Mark Millar. That's more to protect what we've got going on. For pencillers, especially if you're talking about the Young Guns and things along that line, we're going to spend some time and effort investing in their careers and their names, and there's a limited amount of good output that you can get out of these folks. You want to make sure they're comfortable with what they're doing; you want to make sure that everything looks great and you want to make sure that we get a little bit of return on it too.
So it has more to do with stabilizing our plans and our lines. It makes it a little bit easier to plan out a year to two years in advance for projects, and allows us to have a little bit of a market lever. Because we can elevate names, we can match up creators with projects and help manage things. It's been a fairly good strategy. It's been one of the biggest dynamic changes in the comic book publishing business over the last ten years. How publishers have been managing that has been one of the biggest changes in the last two or three years. When I was here the first time, I don't think Marvel did a very good job of that. The creators and the publishers seem to have a pretty good relationship, and see the value of it for both sides. Will we have creators stay exclusive for the next ten years? I doubt it; people will come and people will go, but hopefully both parties will be the better for it at the end of it.
The Young Guns kind of threw us because that seemed like a different strategy [at Wizard World Chicago, Marvel EIC Joe Quesada talked about signing six young artists, his 'young guns' to exclusive contracts: Jimmy Cheung, Olivier Copiel, David Finch, Trevor Harsine, Adi Granov and Steve McNiven.]. As opposed to tying up established talent whose names you knew moved books, that strategy seemed more like a studio system where you pick a talent and say, 'We're going to promote this talent and give them a place to work and we're going to grow with them.'
Very much. Joe wasn't kidding when he was saying on his panel, 'I was looking at artwork coming in because oh my God, there's a whole batch of [great] guys coming through here.' From our standpoint, we realized that a lot of the talent that's being marketed around, it's been a long time since we've had new names to get excited about and get around and we decided we didn't just want to depend on,... We're getting good feedback from the fans on an Adi Granov and an Olivier Copiel. A lot of these things weren't big stretches; some of these guys have been doing some work for a while here. It's just that we wanted to get some attention on them so that maybe it makes our product more marketable and them more marketable at the same time. I think it will work out very well. I must say I'm very excited about it. I think we picked up a pretty good batch of guys for the first go-round.
Marvel's most recent quarterly report noted an increased number of titles and declining sales per issue, with an over-all increase in sales. Is that a trend you expect to continue?
No, I think it's more of a reaction. We just suddenly created a lot more titles. I think that sometimes there are ordering patterns that go on in the retailer community that we haven't adjusted to and figured out how to handle either. It's profitable and we're happy with the results and we just have to adjust the marketing strategies.
You said it's not something you expect to continue, is that because...
I'm not going to say that there's going to be stuff going through the roof; I think we can manage the declines or the replacement of titles a little bit better.
Marvel has done some deals with chains that have created exclusive products for particular retailers. Can you give an overview of Marvel's strategy on that issue?
I'll just keep it kind of general because when those things are being looked at and being done obviously there are fiscal things going on. Some of them have been looked at and been done because we feel that it can help us expand the market and give us an opportunity to expand readership. So there's a combination of different factors. It's not like we're going out and saying we want to create exclusive products (we don't), but if we think it's something that can be beneficial (obviously we run a business here) to our bottom line, or something that can enhance our ability to reach more folks (which is one of our biggest concerns that we have right now, because we'd love to get more people involved in this hobby and this lifestyle), that's the best thing that can happen to us.
So basically it's trading off exposure vs. exclusivity?
A little bit. And there are other strategic reasons. One of the deals that's been talked about the most is the Barnes and Noble one. The best thing that's come out of the Barnes and Noble Masterworks softcovers is that it gave us an opportunity to go out and do the hardcovers again too, because there were some synergies involved in doing both. And now we have a fairly vibrant and exciting Masterworks program because we were able to figure out a way to launch out of that. The only place that those [hardcovers] are being sold is in the direct market, and everyone seems very happy with those products. And we're actually doing new Masterworks that were never even done before. So it's something that was looked at a little bit as an exposure piece (get more people involved) and also helped re-invigorate a program that we all wanted to happen again, we just weren't sure how it would do.
I've heard there are some exclusive products at Target?
There are some products at Target. They're oversized books that are just reprints of the Marvel Age product. There's no exclusive content involved in those programs.
It's an exclusive package?
Yeah.
Over the last couple of years, Marvel has tried a variety of strategies to capitalize on the growing market for manga. What's Marvel's current strategy in that area?
We're still struggling with the young girl readership, and we're developing it and we're working on it and it might be that we don't know how to do it internally. We see the digests as a first step in going after the younger readers or providing product that can be available for younger readers. That's one of the first strategies, because the format's comfortable and we can get racking. I don't think there's a lot of investment being done by bookstores and other folks for the racking of those products. That was our first step. For the next step, it's going to take a little bit more work and we're still formulating it.
Is Marvel interested in getting into the manga licensing business?
Licensing product, as you well know, has never been a particular strength for Marvel. We've got plenty of properties on our side. I'd never say never, but at this point I wouldn't say we are.
Over the last months, Marvel's been willing to reprint comics, something that it didn't do for a number of years. Has there been any recent internal discussion of the other part of your printing strategy, which is no overprints?
We discuss it (laughs). We haven't changed it. It's very case by case even with what you've been seeing as this [reprint] activity, and the main reason we've been doing it is just because we think the product's under-ordered, so we're just not getting enough exposure for it. Overprinting still scares use and we're very nervous about it, and at this point I wouldn't say that's changing. I just want to say once again, never say never to anything, but we feel very comfortable with how we approach the business.
Two big picture questions about the future. There have been a lot of good things happening in the comic market the last couple of years after a long drought. What do you see as the best part of the positives from the last couple of years?
I think there's some fabulous product being made. When I came back, more of the product looks great; there seems to be a tremendous influx of great writers and artists. The number two thing is the vibrancy of the collection and trade paperback business. Those are the two biggest things that I've seen. I just think the creative pool is absolutely astounding at this point.
What do you think is the biggest challenge facing the industry right now?
Getting more readers; getting more people involved. And does anybody have the hard and fast answer to that question? I don't think so at this point, but we're going to have to get books in front of younger readers and get them excited about it again. Hopefully all of us will work a little harder to figure out that answer. I know we're thinking about it every day, and we're working on different ways to approach it every day. I hope we'll be able to figure it out because the industry is in too good of a place; there should be growth [in younger readers].
For Part I, in which we discuss the state of the market for comics and graphic novels in comic stores, bookstores, and on the newsstand, see 'Interview with Marvel Publisher Dan Buckley, Part I'.