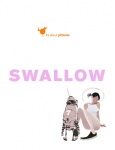 IDW Publishing has announced a new magazine, to be launched in February 2005; Swallow will be devoted to illustrations and the artists that produce them. Although a magazine in size, the production sounds more like a book, with 120 full-color pages and a $16.99 price point. Swallow: Book One will feature Ahsley Wood, George Pratt, Celia Calle, Jeremy Geddes, Phil Hale, Team Kitten, Mike Huddleston, and others. The tag line for the mag is 'It's All about the Pictures.' No frequency has been announced.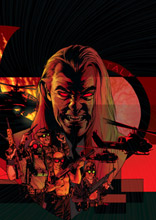 Also in February, IDW will collect six issues of the Sword of Dracula series, by creators Jason Henderson, Greg Scott, William Belk, and Tony Pallot, into a 156-page trade paperback at $14.99. In addition to the original comic material, the book will also include a six-page 'Issue 0' and a 15-page scrapbook with commentary, concept art, and pinups. Sword of Dracula will feature a new Tony Harris wrap-around cover.
The comic series was published by Image, so this represents a change of publisher for the title. The property has been optioned for a film (see 'Sword of Dracula Optioned').