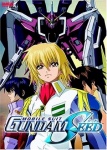 In an interview with DVD Empire, Bandai Entertainment's Jerry Chu announced that the Gundam Seed Movies (which are compilations of material from the 50-episode Gundam Seed TV series) will be released this summer and will include 20 minutes of never-before-seen animation as well as the Gundam Seed Epilogue. Chu also announced that Bandai Entertainment has licensed Gundam Seed Destiny (produced in Japan in 2004), the sequel to Gundam Seed.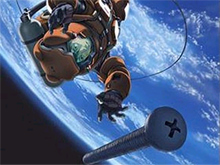 Bandai's June DVD releases include a number of interesting titles such as Planetes, Hoop Days, Stratos 4, and D.I.C.E.
Planetes is a 'hard' (that is 'realistic') science fiction/relationship series that debuts on DVD with a number of interesting special features including discussions by top space scientists about space debris.
Hoop Days is a sports anime based on the popular Dear Boys manga series by Hiroki Yagami (the anime was titled Dear Boys in Japan).
Published in Kodansha's Monthly Shonen magazine, Dear Boys has been popular enough to make it through 23 tankoubons (graphic novel size collections).
Stratos 4, like Planetes, is a science fiction title but it features four cute female 'meteor sweepers' and was released as a series of 3 OAVs in Japan.
D.I.C.E., which debuted on the Cartoon Network's Toonami block in January, is tied in to an extensive toy line released in the U.S. by Bandai America (see 'Bandai Reveals D.I.C.E. Toy Line').