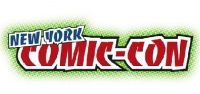 Reed Exhibitions, which runs over 400 shows a year worldwide, has announced plans for the launch of New York Comic-Con, a new annual trade and consumer event that will focus on comics and related fields anime, games, film, TV, toys, videogames, and licensing rights.
Reed is designing the show to appeal to both collectors and civilians at the consumer level; and to retailers of the show categories from all channels, to librarians, and to the licensing community at the trade level. Reed also hopes the show will stimulate a large amount of media coverage for the categories, properties, products, and events at the show; the New York location provides ample opportunity for such coverage.
The first New York Comic-Con will be held February 24th-26th, 2006, at the Javits Center. Friday the 24th will be a trade day; Saturday and Sunday will be open to consumers. The first quarter positioning will make the New York Comic-Con the ideal showcase for films debuting in the prime months of April, May, and June.
Diamond Comic Distributors is a major sponsor of the event. Diamond CEO Steve Geppi said he's been looking for an event like this for a long time. 'I've been a proponent of a world-class comic book and pop culture convention in New York City, the media capital of the world, for a long time,' he said, 'and I'm delighted that a company with the resources and experience of Reed Exhibitions has decided to tackle the job. I'm looking forward to working with them to make this a big success!'
New York Comic-Con is also getting major support from trade publishers. ICv2, Publishers Weekly, Variety, Library Journal, and Playthings have all signed on as co-sponsors of the show. Publishers Weekly, Variety, Library Journal, and Playthings are all publications of Reed Business Information, a Reed Exhibitions sister company. Reed Exhibitions also owns Video Business and School Library Journal.
ICv2 President Milton Griepp expressed his support for the show. 'It's great to have a company the size of Reed mount a New York Show for the comics, anime and game industries,' he said. 'This show puts a major worldwide exhibition company and all these great pop culture categories together in the business and media capital of the world. We are enthusiastic supporters of the show.'
Reed has already begun selling exhibit space, which is limited to Level 1 of the Javits. Marvel, DC, and ADV are among the companies that have already committed to exhibit at the show. Mike Bailiff, Senior V.P. of Sales and Marketing for ADV Films, sees the potential for the first big-time New York comic convention: 'We're proud to be a major sponsor of the first New York Comic-Con,' he said. 'New York City is the media capital of the world. It deserves a world-class convention! We're glad to be working with Reed to make it happen.'
Retailers are also expected to occupy a significant portion of the exhibit floor. One of the first to sign up is Manhattan's Midtown Comics, which is not only exhibiting at the show, but will also feature the New York Comic-Con on their Website as well as promote and sell tickets to the event in their store. Gerry Gladston, President of Midtown Comics, noted: 'It's about time that an event like this should take place in New York City. We are eager participants and we will do everything we can to support this show. There has always been a large and loyal audience for comics but it is getting larger day by day...Our demographic is noticeably changing and the film industry has a lot to do with this. The recent release of Sin City -- to take just one example -- has driven all sorts of consumers to our stores. We have direct access to these people and we will make sure that they all know about the New York Comic-Con.'
Greg Topalian, Group Vice President in charge of Launch Pad for Reed Exhibitions, notes the central role of comics in contemporary pop culture: 'The comic book industry is a magnet for everything related to pop culture, and we are intent on seeking out all these elements and including them in our convention. We are confident that when people see the range of participants in our event they will be encouraged to participate themselves.'
Although there have been attempts over the years to mount a major pop culture show in New York, including most recently the Big Apple Anime Fest, there are currently no major competitors in the area, a huge gap for the largest U.S. market and a city with the business and media importance of New York. In the comic space, we can't remember a major show with national appeal in New York since the Phil Seuling July 4th weekend shows decades ago.
The cross-category focus and scale of the event tempt comparisons to America's leading comic show, the San Diego Comic-Con International, but the distance in season and location should make the New York show a nice counterpoint to San Diego rather than competition. Over-all, we see this show as filling a huge gap in the annual convention calendar and providing a big stage for both trade and consumer exposure.