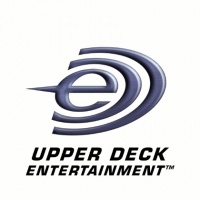 Upper Deck Entertainment has announced plans to create a trading card game based on the popular Massively Multiplayer Online Role Playing Game (MMORPG) World of Warcraft, created by Blizzard Entertainment. Special scratch-off cards in the TCG will feature codes for the online game that will allow players to create unique cosmetic effects for their characters--a highly desirable feature that will drive some of the millions of online players to seek out the cards from the TCG.
Upper Deck's World of Warcraft TCG -- and its supporting Organized Play programs -- will be available to retailers and consumers in the spring of 2006.
With over 3.5 million paying customers playing the game worldwide, World of Warcraft is one of the most popular MMORPGs in the world, and other pop culture products licensed from the Blizzard intellectual property have been very succesful in their respective categories. Tokyopop's Warcraft manga has become one of the best-selling American-created manga series. White Wolf's Warcraft and World of Warcraft RPGs have done very well, especially in the bookstore channel. Fantasy Flight has a World of Warcraft Boardgame, and Toycom has produced World of Warcraft Action Figures.