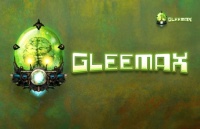 Wizards of the Coast has unveiled ambitious plans to construct a 'next generation' online home for hobby gamers--an initiative that will focus on building a gaming community (including tools for hobby retailers), providing editorial content that supports hobby gaming, and offering games of interest to that audience. The site, which will be known as Gleemax.com, will feature many of the popular tools of social networking sites including blogs, friends lists, and personal pages each of which will have an event calendar. Every core retailer can have its own place in the site where they can detail what is going on at their store (and these events can be automatically ported to the calendars of gamers in their geographical area).
One of the driving forces behind the creation of Gleemax is WotC's desire to interest online savvy teens in the world of adventure gaming and build the gaming community by attracting the next generation of gamers. 'Our read on the core hobby industry is that it's stable, but it's aging,' WotC VP of Digital Games Randy Buehler told us. 'We're slowing down in terms of recruiting that next generation of hobby gamers. Today's 15-year-olds have such a different experience than a 15-year-old did five years ago or 10 years ago, or when I was a 15-year-old. So today's 15-year-old is online and doesn't necessarily have any reason to leave his computer because there's so much to do there.'
WotC feels that it has identified a psychographic profile of the hobby gamer that is different from videogame players, and Gleemax is designed to appeal to that psychographic and recruit new members to the hobby gaming community which in the past was populated almost exclusively through core hobby stores.
The online games portion of the initiative will include game portals, including a board game portal which will provide online versions of a number of classic Avalon Hill games as well as newer games such as Vegas Showdown and allow players to enjoy their favorite board games online at times when getting a group of friends together to play is impractical.
Gleemax will also include an indie games strategy portal, which will be dedicated to the distribution of PC strategy games that might not have potential to interest the major companies like Electronic Arts, but which can interest thousands of gamers and win the WotC Seal of Approval for fun strategy games.
In addition WotC will use Gleemax to support the company's existing Magic Online game and to introduce Uncivilized: The Goblin Game, a Web-based strategy game. Certainly one of the key stories that may get lost in all the coverage of the launching of the Gleemax Website is WotC's increasingly serious attempts to employ its considerable gaming design resources to fashion new digital games that will intrigue teens and veteran gamers alike. Uncivilized is the next of these efforts; it is unlikely to be the last.
Finally WotC wants to use Gleemax to provide gamers with unprecedented access to the game design process. An unspecified number of key WotC personnel will have their own blogs and should provide the online gaming community with far more information about the development of their favorite games than ever before. But Gleemax won't be a 'WotC Only' zone, as WotC's Randy Buehler told ICv2 Gleemax will be: 'a home for gamers brought to you by Wizards of the Coast, but not controlled by Wizards of the Coast.' WotC will let competitors set up in the social network space and will allow criticism of WotC and its products as well. To foster this independence WotC is setting up a Gleemax.com Advisory Board that will include 'industry thought leaders' and WotC is holding an open casting call to fill three gamer spots on the board.
WotC plans to introduce Gleemax in phases with the first phase, which will offer gamers online community tools, gamer personal profiles, and editorial content, to preview at GenCon, where WotC will begin signing up gamers, with subsequent elements of the site launching later in the year and into 2008.
The Gleemax launch is being promoted with an Alternate Realticy Game around the character of Gleemax, a brain in a jar that has come down to earth and taken over WotC R&D. The first clue in the ARG was a set of foam brains, sent out over the last couple of weeks, that included a puzzle with an e-mail address as the solution. E-mails to that address get a response directing players to the Website, with more to come.
For more information on the Gleemax initiative see ICv2's interview with WotC's Randy Buehler. In Part 1, we talked about hobby gamers and the Gleemax target audience (see 'Interview with Randy Buehler, Part 1'). In Part 2, we talk about the Gleemax business model (see 'Interview with Randy Buehler, Part 2'). In Part 3, we talk about how Gleemax targets new hobby gamers (see 'Interview with Randy Buehler, Part 3').