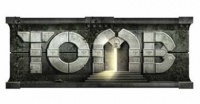 Alderac Entertainment Group has announced that it will no longer publish the Warlord CCG, effective immediately. An online version from On the Go Games is in beta test, and many Warlord characters will appear in the upcoming Tomb Board Game from Alderac.
The final Warlord CCG releases were the Light and Shadow Booster and Battle Packs, and the 2007 Holiday Gift Package. AEG is promising new Medusan Lords and event packages for stores and bounty hunters through its player support programs.
The Tomb Board Game, due out soon, will retail for $49.95.