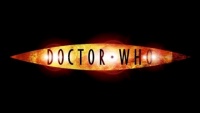 At last week's Gen Con Indy, British RPG maker Cubicle 7 (Starblazer Adventures, SLA Industries) shared plans for its new Doctor Who RPG with ICv2. The new RPG will be based on the current version of the BBC series, which airs weekly in the U.S. on the Sci-Fi Channel (as well as on BBC America and local PBS stations). Cubicle 7's entry will be the third RPG to make use of the Doctor Who license, following FASA's well-received 1980s effort and Virgin Publishing's less well-known Time Lord, released in 1991.
Written by Dave Chapman, best known for his work on several of Eden Studios' products, the Doctor Who launch release will consist of three core books (Players Guide, Dungeon Masters Guide, and an Adventure book) collected into a boxed set, along with dice and possibly other accessories. The books will be in full color and feature images from the television series, a move Cubicle 7 hopes will draw in more than just RPG fans. The new series is extremely popular in the U.K. (see "'Doctor Who' Season 3 Going Strong"), with the season four finale drawing nearly 10 million viewers, though ratings are significantly lower in the U.S.
"We're aiming to try and use it to bring new players into the hobby as well, because in the U.K., it's such a mass-market license," said Cubicle 7's Angus Abranson. "A lot of the bookstores and some of the other chains have expressed interest and we're hoping to try and get it into areas where RPGs haven't been before, or certainly for the last 15 years. We're hoping to try and bring new people into the hobby." Abranson stressed that the game's clear, easy-to-interpret rules would help bring about this goal.
While the game will incorporate characters and elements from all four seasons of the newest Doctor Who television show, the initial adventures will be original and not simply adaptations of TV storylines. That may change in the future. "We may…do seasonal box sets, so players can go back and play through a particular season," Abranson said, adding the possibility of books based on various antagonists.
Abranson gave a release window for the game ranging from the 2008 holiday season to spring 2009, depending on the speed of approvals from BBC, with three to four additional products planned for 2009. The U.S. MSRP of the core set is expected to be $50 to $60.
Cubicle 7 also hopes to have an RPG based on the Doctor Who spin-off series Torchwood, using the same rule set, in print by the end of 2009.