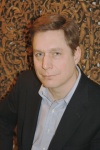 We recently caught up with Wizards of the Coast CEO Greg Leeds to get his thoughts on the state of the market and the implications of the WizKids shutdown (see "WizKids Reactions and Next Steps"), where he expects to find growth for Magic and D&D, and how licensed and new properties fit into the company's strategy.
Given recent economic news and the announcement from WizKids, what is your view of the state of the gaming industry?
The state of the economy is impacting every business right now; however I remain optimistic that our industry can grow and prosper in both the short term and long term. The inevitable changes forced by hard times will leave the remaining companies and brands stronger and better able to serve the gaming community with great product and service at a reasonable price. Gaming is an activity that can have tremendous entertainment value relative to the cost.
I've been in touch with many in the retail community and heard stories about how their customers are foregoing other entertainment options but increasing spending on games. Some retailers will be squeezed from a credit standpoint, and we at Wizards are doing everything we can to drive revenue through our store base.
Wizards has recently been talking about a renewed focus on its core brands, Magic and D&D. Those are both longstanding brands, which some might even call mature. Can you talk about how you can grow sales for those brands, and whether that involves finding new customers, creating more products through line extensions, or both?
Both. We have an array of initiatives and product releases that will get current gamers more involved with our core brands as well as bring new people in. Particularly in tough economic times, customers will gravitate towards established brands that they trust and have proven play value -- a "flight to quality." Then the critical mass effect occurs -- more players means more interest by others in playing…and so on.
We have plans to enhance every aspect of how we take Magic: The Gathering and Dungeon & Dragons to market. Our games, as usual, are getting better and better. The new Pre-Release program is driving incremental revenue to our store base. We are reaching out to schools and libraries to recruit new players who will go back to stores for product. Our advertising and promotion programs are driving a new level of cool. The "Here I Rule" campaign for Magic has just kicked off and early feedback is great. Our digital initiatives are starting to bite. D&D Insider has successfully launched with thousands of subscribers and Magic Online has gone through a user interface face-lift.
What role do licensed brands and new IP play in the Wizards portfolio?
Star Wars is a very important part of our portfolio, and we are investing to drive Star Wars miniatures and RPG products behind the terrific support from Lucas. We will continue to have other important relationships with brands like MapleStory where our gaming expertise fits well with someone else's IP.
We also have Avalon Hill with a rich 50-year heritage. We will continue to produce new content -- especially for Axis & Allies -- as well as reprinting fan-favorites such as Acquire and Diplomacy. Additionally, we've recently expanded our Avalon Hill play options to include online gaming with our Game Table Online partnership. Although our primary goal is not to develop or find new IP, there will be occasional new properties to build around the strong base of Magic: The Gathering and Dungeons & Dragons.