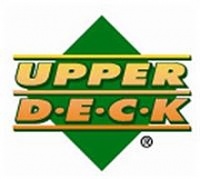 ICv2 has learned that Upper Deck Company laid off around 40 people last week, from both its entertainment and sports divisions. The move reflects widespread stress among trading card companies; Topps unexpectedly closed its WizKids Games division last Monday (see "Topps Shuts Down WizKids"). Sports card sales have reportedly been down substantially this fall, and mass market sales of trading card games have also been affected.
Things weren't exactly rosy in the category before the global financial crisis blew up in mid-September. Upper Deck (see "Layoffs at Upper Deck") and Score (see "More Game Company Layoffs") went through layoffs earlier this year.
Upper Deck did not respond to a request for comment prior to the publication of this article.