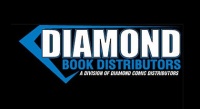 Game publishers distributed by Diamond Book Distributors are also affected by the removal of Amazon's Buy buttons for all DBD titles (see "DBD Titles Pulled from Amazon"). Companies affected include Green Ronin, Paizo, Margaret Weis, and Cubicle 7.
Like graphic novels, some games were sold at large discounts by online retailers, followed by the shutdown by Amazon.
No word yet on why the Buy buttons have been removed. The last time Amazon removed a significant number of Buy buttons it was to gain leverage in a pricing dispute with publisher Macmillan (see "Macmillan and Amazon Back in Business").