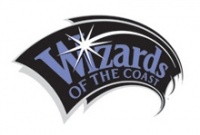 Wizards of the Coast has announced that it is ending its Magic Player Rewards Program, which provided premium cards to Magic: The Gathering tournament players based on their level of participation. "…[W]e are redirecting these resources to increase our player support for local organized play programs," the company said.
The December 2010 mailing, covering tournament activity through November 15th, will be the last of the program and will include some extra cards in addition to the normal allotment.
This is only the latest change in WotC organized play programs this fall. In October, the company made a much larger change, eliminating most organized play not associated with a store. Previously, WotC organizers had the right to hold events in public locations not associated with a store. The change applied to:
• D&D Encounters
• D&D Game Days
• Magic Launch Parties
• Magic Prereleases
• Friday Night Magic
• Magic Game Days
• WPN Premium Tournaments
• WPN Premium Qualifiers


These events can now only be held in retail stores or in locations sponsored by retail stores. "This change allows Wizards to better leverage the strengths of the Wizards Play Network and our programs, maximizing their impact for stores and promoting the formation of vibrant player communities," the announcement said.