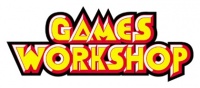 Games Workshop issued a statement on Wednesday warning that its sales in the half-year ending November 28, 2010 were down 4% and that it would not meet profit expectations. The company said that it wouldn't be able to make up any shortfall in the current months because of "difficult trading conditions."
Among the difficult conditions it referred to were probably cold weather and snow over the holidays in the UK, where it has the biggest concentration of stores.
Games Workshop doubled its profits in its last fiscal year (ended May 30, 2010), although sales were down 3% in constant currency (see "
Games Workshop Makes More
"). But it's been improving its profits by cutting costs (one man stores) and raising prices.