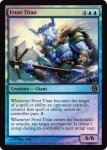 Wizards of the Coast has announced the June 15th release of the new digital Magic the Gathering Duels of the Planeswalkers 2012 for the PC (via Steam), Xbox Live Arcade, and PlayStation Network. The new Duels of the Planeswalkers 2012 builds on the success of the original Duels of the Planeswalkers, which sold over 500,000 units on XBLA alone. Duels 2012 features strategic single player campaign game scenarios as well as competitive play, robust community features and unlockable content.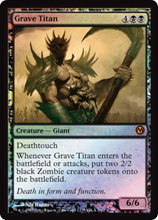 There is also a seamless integration between the digital and paper offerings as
Duels 2012
players get the first look at cards from the upcoming
Magic 2012 Core Set
, which won't be released until July 15th, 2012, a full month after
Duels 2012
appears.
Duels 2012
not only provides a first look at the cards in the
Magic 2012 Core Set
, thanks to its easy-to-use tutorial,
Duels 2012
is the perfect way for new players to learn how to play
Magic
—and some playing experience is necessary to make the most out of the
Magic 2012 Core Set
is a blend of brand new cards and old favorites from
MTG's
18-year history (see "
Magic 2012 Core Set"
).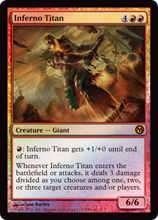 In addition, those who purchase the digital
Duels of the Planeswalkers 2012
will receive an in-game code for a voucher redeemable at a local participating game store for a potent physical promo card. There are three different cards, one for each of the
Duels 2012
digital platforms, each of which gets its own "Titan" card. PC players can obtain (while supplies last) a "Frost Titan" card, while Xbox Live Arcade players can get a "Grave Titan," and PS3 players may acquire an "Inferno Titan" card.