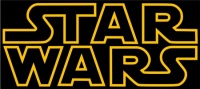 Fantasy Flight Games has entered into a comprehensive licensing agreement with Lucasfilm Ltd. for the worldwide rights to publish card, role-playing, and miniatures games set in the Star Wars universe.
The first two Star Wars games that FFG will publish are an X-Wing Miniatures game and Star Wars: The Card Game, both of which are scheduled to launch in early 2012. X-Wing is a tactical miniatures game in which players take control of nimble and powerful starfighters pitted against each other in fast-paced space combat. With highly-detailed pre-painted miniatures, X-Wing allows players to recreate their favorite Star Wars space battles.
Star Wars: The Card Game
, which will be published under FFG's popular Living Card Game format (see "
FFG Retools Card Games
"), is a cooperative card game that allows 1-4 players to take command of their favorite
Star Wars
heroes, forces, and ships. Players call upon Luke Skywalker, Han Solo, Chewbacca, and other
Star Wars
characters as they work together to complete challenging objectives against the Galactic Empire, which is managed by a clever AI system.