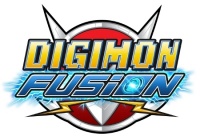 Saban Brands has acquired the worldwide rights to Digimon outside Asia from Toei, the company announced. Saban will be pitching the series at MIPCOM in October, working with MarVista Entertainment for distribution outside of Asia. The rights include the newest season, Digimon Fusion, and over 250 library half hours.
This represents a homecoming of sorts; Saban's Fox Family Worldwide was the company that originally brought the property to the U.S. in 1999.
Saban has a built-in distribution channel in the U.S. with its Vortexx programming block on the CW (see "
'YGO!,' Big Two, WWE
"). It acquired the block as part of the split-up of 4Kids' assets, which also brought the U.S. rights to
Dragon Ball, Cubix
, and
Sonic X
to Saban (see "
Court Approves Splitting 4Kids
"). Saban has been building an impressive portfolio, which also includes
Power Rangers
(see "
'Power Rangers' Returns
").