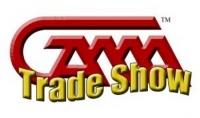 The Game Manufacturers Association announced that the GAMA Trade Show exhibitor hall has sold out.
This year's GTS will be held next week at Bally's in Las Vegas (see "
2014 GAMA Trade Show
"), and carries the theme "Building Your Business."
GAMA has expanded the exhibit hall again this year to accommodate more booths. Last year's show listed 111 exhibitors, and this year's list includes 122 – an increase of more than 8%. GAMA stated previously that pre-registration was up over 12% from last year (see "
GAMA Pre-Regs Up 12%
"). Last year's attendance was around 480 retailers, and the announcement says more than 300 retailers are already registered for this year's show.
Tickets for the GAMA Dinner are sold out, but each retail store that participates in the Premiere Presentation program will receive the Retailer Appreciation package, which this year includes over $1500 in new product.
For a retailer's take on what's to come, see "
Rolling for Initiative--If It's March, It Must Be GTS
."