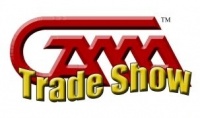 The 2015 GAMA Trade Show will be held at Bally's Las Vegas on March 16 to March 20, 2015, the organization announced. The show is the annual gathering of the businesspeople in the hobby games business, including retailers, distributors, publishers, and vendors.
Over 1300 people attended the 2014 GTS, a 26% increase over 2013, and the number of unique retail organizations was up 36%, to 380 (see "
Over 1,000 at GAMA Trade Show
"), and the number of retailer badges was up over 40%, to 682.
GAMA will once again be offering the Retailer Appreciation Box, for the fifth year, promising over $1000 in product. Pre-registration is required to receive the Appreciation Box.
The number of Premier Presentations is being expanded by more than 25% for 2015, offering retailers more opportunities for direct interaction with game companies. The room block is open; registration for the show will open in November.