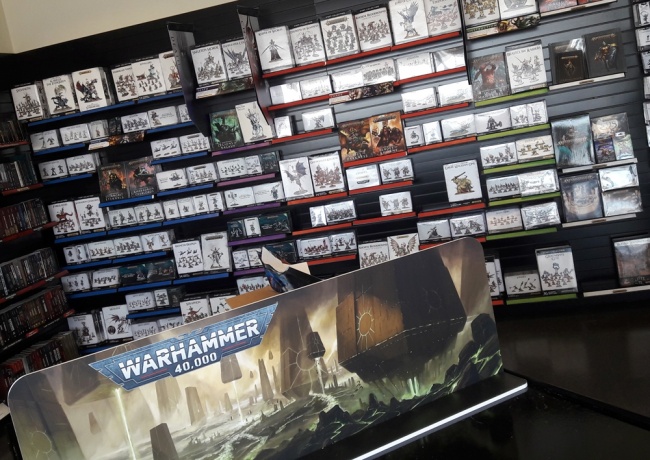 We visited the Games Workshop store located at 15766 South La Grange Road in Orland Park, Illinois on January 23, 2021. Our last visit to this store was on August 12, 2020 in the middle of the COVID-19 pandemic (see "
PRO: COVID-19 Channel Check: Games Workshop Store
").
In general, the store is was comparable to the previous visit, and Games Workshop COVID-19 protocol was still in full force. Signs reminding customers to wear face masks in the store were still up, and store hours were still truncated. This store is open from noon to 3 pm, everyday except for Sundey, and closes at 3 pm presumably to re-sanitize the store. Then, it opens again at 3:30 pm and closes at 7 pm. Sunday's hours run from noon till 7 pm.
To continue reading this article, you must be an ICv2 Pro subscriber. Register now or sign in.