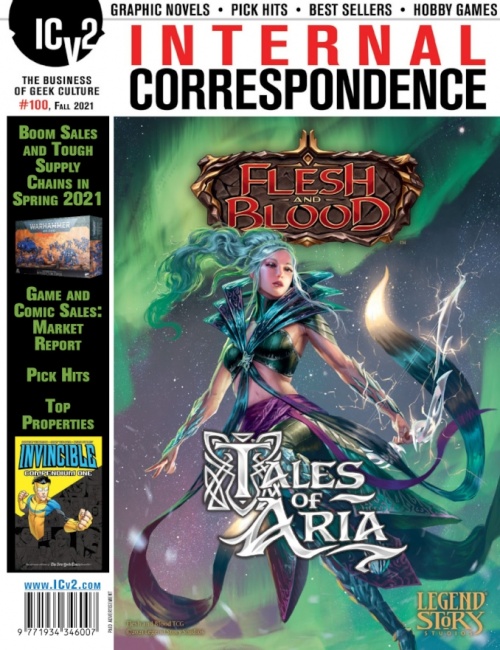 Hobby game sales were up strongly overall in the Spring (January through April) season of 2021, although there were substantial variations from region to region and store to store depending on the fury of the global Covid pandemic and the accompanying restrictions on retail.
As 2021 began, cases of Covid were at their peak, with widespread restrictions on retailing. As the season progressed and vaccines began to be more widely distributed, new Covid cases started to recede and restrictions on retailing were eased.
In the U.S., government relief payments went out in March, injecting large amounts of cash into consumer bank accounts, leading to record sales in many stores. Robust sales have continued, as consumers find their way back into stores, and normal activities began resuming.
The surge in demand as the season progressed exacerbated the supply chain problems that began last year. Delays occurred at every stage, from manufacturing to local delivery. While demand may slow as restaurants, theaters, and stadiums begin attracting time and money from consumers freed from pandemic constraints, big parts of the underlying supply chain problems seem baked into the system, at least for now. The container side of the problem is going to last into 2022, and it will take a while to clear up delays at manufacturers and ports. In the meantime, the trade will struggle with a problem that in a lot of ways is great to have: demand is high and supply can't keep up.
For the top games in five categories, see:
Top Collectible Games—Spring 2021
Top 10 Hobby Channel Board Games—Spring 2021
Top 10 Hobby Channel Card/Dice Games—Spring 2021
Top 5 Non-Collectible Miniature Lines—Spring 2021
Top 5 Roleplaying Games—Spring 2021
The full-length version of this article appeared in
ICv2's Internal Correspondence
. For the full-length version of this article on the ICv2 Pro site,
click here
.
If you are a U.S. retailer, e-mail Dennis Viau at
DViau@ICv2.com
to get your free subscription to
ICv2's Internal Correspondence
.
ICv2 Pro subscribers have early and complete access to
Internal Correspondence
content
here
. To sign up for a free two-week trial,
click here
.
Digital copies (PDFs) are available instantly from your favorite DriveThru store. To order a digital copy of
ICv2's Internal Correspondence
#100,
click here
.
For librarians and educators interested in subscribing to
ICv2's Internal Correspondence
, order from EBSCO (title #408-601-128) or WT Cox (title #128411).