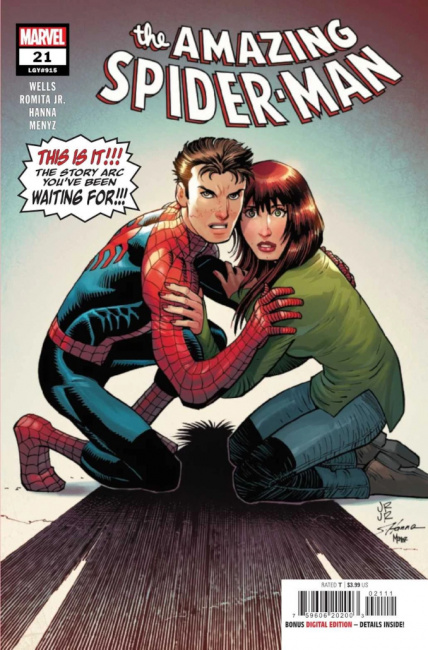 Marvel Comics' market share ticked up a bit, and DC Comics' went down (but not by quite as much), according to sales of comics and graphic novels tracked at point-of-sale by the ComicHub system at stores selling American comics around the world, and provided to ICv2.
Marvel's market share, which had dipped to 34% in Q4 2022 (see "
Comic Store Market Shares – Q4 2022
"), went back up a bit, to 36.5% in Q1 2023, while DC's dropped in the same period from 27.1% to 25.5%. Image Comics and BOOM! Studios were down slightly, while Dynamite Entertainment picked up a few tenths of a point; everyone else stayed at their previous level.
The changes are sharper compared to a year ago (see "
Comic Store Market Shares – Q1 2022
"), when Marvel had a 38.3% share, DC had 24.3%, and Image had 11.9%.
Comic Store Market Share (Dollars) – Q1 2023 [ComicHub Data, via ICv2]

Rank

Publisher

Market Share

1

Marvel Comics

36.5%

2

DC Comics

25.5%

3

Image Comics

10.6%

4

BOOM! Studios

4.7%

5

Dark Horse Comics

4.1%

6

IDW Publishing/Top Shelf Books

3.6%

7

VIZ Media

2.6%

8

Dynamite Entertainment

1.6%

9

Kodansha Comics/Vertical

1.0%

10

Seven Seas Entertainment

0.7%

Other

9.2%

Total

100.0%
The data on which these market share percentages are based is from sales tracked at point-of-sale by the ComicHub system at stores selling American graphic novels around the world. During the period for which these reports were generated, there were over 100 stores using the ComicHub system. As this is a small, non-random sample of over 3,000 stores selling American comics worldwide, these rankings may not be typical for all stores, but do represent a variety of locations and store emphases.

The differences in how the data behind these charts is collected compared to past market share charts based on sales by Diamond Comic Distributors to comic stores are many. Here are some:

Sell-in charts show all the launch sales happening on the same day, while sell-through sales happen over time, moving sales into different periods.

Sell-in shows what retailers think they will sell, while sell-through shows what they actually do sell.

Sell-in sales are influenced by incentive variants, which increase the number of copies ordered (to get a variant that can be sold at a premium price), but may not increase the number of copies sold at retail by the same amount.

For monthly sales rankings based on ComicHub POS data, see "Comics and Graphic Novel Sales Rankings Based on Comic Store POS Data Index."