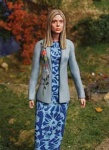 A Paid Advertisement. Buffy the Vampire Slayer is one of the most popular genre television series of all time. During its seven-season run, the show's combination of humor, action, romance, and horror attracted a legion of loyal and avid fans who couldn't get enough of Buffy and 'the Scooby Gang,' as they protected Sunnydale from the demonic beings that were spewed out from the Hellmouth. Now, specialty retailers can increase their sales potential this summer with the newest line of action figures based on the hit show, the Buffy the Vampire Slayer: Tara and Anya Action Figures!
Since its series finale in 2003, the show has earned a place in the hearts of consumers, as evidenced by the consistently high sales figures generated by the related merchandise, apparel, comic books, and DVDs. The Season 3 and Season 4 DVD sets were the 9th and 14th highest ranked TV show-based DVDs. This latest action figure series, which depicts two of the beautiful ladies from the show, is sure to garner the interest of fans on both side of the Pacific Ocean!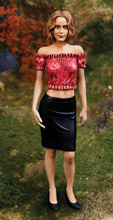 Sculpted by master sculptor Clayburn Moore, these 6' tall action figures feature multiple points of articulation, and are the next wave of Diamond Select Toy's best-selling Buffy figure line. Anya, who was Xander's ex-fianc?e and a demon-turned-human, sports a sexy red tank top and a wealth of accessories, including an amulet, potion bottle, ledger book, cash register, countertop, and wooden floor base. Willow's tragic lost love, Tara, comes with a bookcase, a potion bottle, a green candle, a spellbook, and a wooden floor base. This wave also includes a Tara chase figure, which features an alternate paint scheme for the figure, base and accessories.
Retailers: To order, or for more information, contact Toby Sluss at (410) 560-7100 ext. 293 or by e-mail at stoby@diamondcomics.com.