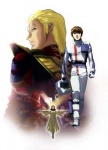 Bandai has announced its plans for the release of Gundam: Char's Counterattack in the US. The film will premiere at Anime Expo July 4th weekend in Long Beach, California in its original Japanese language with English subtitles. It will then go into a limited theatrical release in North America in the same format.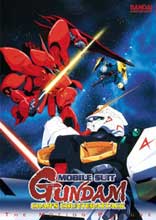 The Gundam:

Char's Counterattack DVD (it was one of the best-selling anime DVDs of all time in Japan), is set for release August 20th.

It will feature both Japanese and English language tracks, English subtitles, a new audio track, trailers, memorial booklet, a reversible DVD jacket cover and more in a slipcase package.