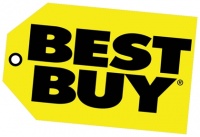 Best Buy is about to dramatically change its anime strategy, eliminating most anime from nearly half its stores, according to an industry source. The change will focus Best Buy's anime efforts on those stores that have historically done best with the category, and nearly eliminate anime in stores that have produced a disproportionate share of anime returns.
The new strategy will kick off March 1st, when 50% off anime closeout sales will begin in over 460 stores nationwide. After the sales end on March 21st, those stores will offer only around 20 core anime SKUs.
Over 500 Best Buy stores will continue to carry over 100 anime SKUs, and roughly the top 200 anime stores in the Best Buy chain will carry large scale anime assortments similar to what they're carrying now. The move is expected to retain most of the chain's anime sales, and perhaps even improve sales in the stores with larger assortments due to fewer stock-outs and deeper inventory.
Of national mass merchants, Best Buy carries the largest anime assortments now, and that won't change. And Best Buy is easily the largest single seller of most anime titles not carried by Walmart, and that also won't change as a result of these moves.
For fans in those areas served by Best Buy stores that are cutting their anime assortments, there are a lot fewer alternatives than there were when Best Buy started carrying more anime a few years back. Many comic and game stores have cut their anime offerings and video stores have been closing at a rapid rate. So unless other brick and mortar retailers increase their selections in areas where Best Buy is cutting back, online retailers may be the only option for fans wanting a broader selection of anime in some areas.