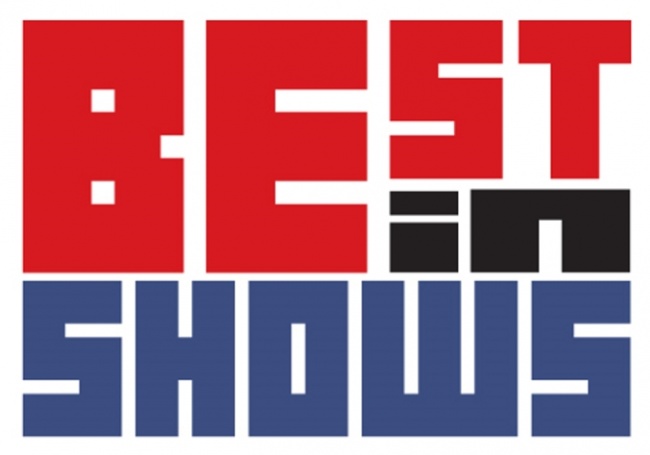 The number of films tied to geek culture has expanded rapidly in recent years, accounting for a bigger and bigger percentage of Hollywood releases. "Best in Shows" is the ICv2 list of geek films, arranged by quarter, with some context for each. Dates and other information are updated until release with new info as we get it. To see all the periods we're covering, see the "
Best in Shows Index
."
I, Frankenstein
January 24
This contemporary version of Mary Shelley's creation saga was adapted from a graphic novel by
Underworld
creator Kevin Grevioux.
Vampire Academy
February 7
Here's another series based on a popular YA novel series, in this case a series of paranormal romance novels by Richelle Mead that has already be adapted into a graphic novel.
The Lego Movie
February 7
A small troop of LEGO DC Heroes led by Batman plays a key role in this American/Australian computer-animated adventure comedy that targets young viewers.
Robocop
February 12,
This 1980s action movie franchise spawned comics and toys, but is this sci-fi cop saga ripe for revival?
The Wind Rises
February 25
The final film of anime grandmaster Hayao Miyazaki,
The Wind Rises
is a fictionalized biography of the designer of the Japanese Zero fighter from World War II. The movie has been criticized from both the right and the left (and by anti-smoking groups), and it is definitely not targeted at the young audience of
My Neighbor Totoro
, but it does encompass the theme of flight that is at the core of Miyazaki's cinematic vision and is in many ways his most personal film. This is a film for devotees, but since Miyazaki is the greatest animation director of our era that should include almost everyone with even a moderate appreciation of the cinema. See "
Final Miyazaki Film to Get Wide Release
," and "
The Wind Rises Trailer
."
300: Rise of an Empire
March
The "Greeks versus Persians" theme remains the same but will the naval battles of
Rise of an Empire
be as popular as the Battle of Thermopylae was in the original
300
? Zack Snyder's original
300
movie drove the sales of lots of Frank Miller's
300
graphic novels, but unfortunately Miller's sequel, which ties in directly to
300: Rise of an Empire
, will not be at retail when the movie opens (see "
Frank Miller's 300 Sequel Update
").
Mr. Peabody & Sherman
March 7
Mr. Peabody & Sherman
was one of the more esoteric segments on the
Rocky & Bullwinkle
show, but who doesn't want to have fun with history.
Veronica Mars
March 14
Veronica Mars
was a cult hit TV series that spawned successful trading cards and almost manage to spin-off a post-cancellation comic book series. This movie projected was fan-funded on Kickstarter and the trailer was well-received at Comic Con (see "
Veronica Mars' Comic Con Trailer
").
Divergent
March 21
With the success of
Twilight, Harry Potter
, and
The Hunger Games
every studio wants a YA novel franchise hit. Veronica Roth's trilogy is similar in theme and target audience to
The Hunger Games
, and it is a huge success with over 5 million sold. Summit Entertainment, the studio behind
Twilight
and
The Hunger Games
is producing the film and Shailene Woodley, who was supposed to play Mary Jane in the new Spider-Man trilogy, but probably won't if
Divergent
is a hit, will star.
The Muppets Most Wanted
March 21
Ricky Gervais replaces Jason Segal as Disney as Disney hopes to solidify its revival of the
Muppets
franchise, but Tina Fey could make the difference in this one. Marvel is planning to release a hardcover collection of Roger Landridge's excellent Muppet comic in conjunction with the movie (see "
Langridge Muppets Hardcover
").
Click here
for Best in Shows, Q2 2014