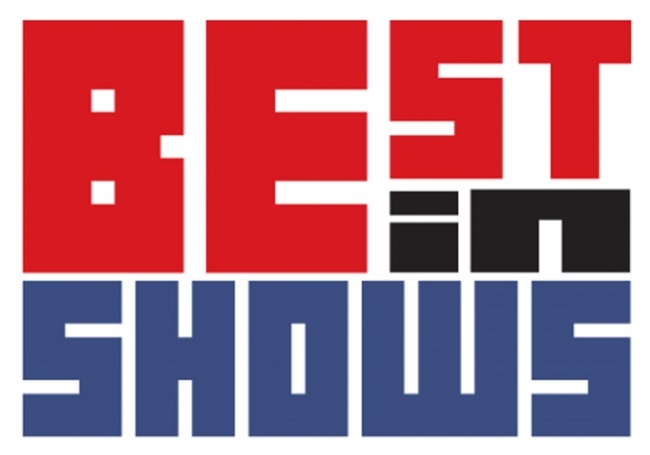 The number of films tied to geek culture has expanded rapidly in recent years, accounting for a bigger and bigger percentage of Hollywood releases. "Best in Shows" is the ICv2 list of geek films, arranged by quarter, with some context for each. Dates and other information are updated until release with new info as we get it. To see all the periods we're covering, see the "
Best in Shows Index
."
Blade Runner 2049
October 6
This sequel to Ridley Scott's 1982 sci-fi film will see Harrison Ford reprise his role as Rick Deckard. The film will also star Ryan Gosling (see "Late-January Geek Movie News Round-Up").
My Little Pony The Movie
October 6
Hasbro and Lionsgate's adaptation will star the voice cast of the My Little Pony: Friendship is Magic 'mane' character voice actors. The film will follow Twilight Sparkle, Applejack, Rainbow Dash, Pinkie Pie, Fluttershy and Rarity on an adventure to save their home. My Little Pony toys and accessories bring in a fair amount of money already, so expect a fair amount of merchandise.
Thor: Ragnarok
November 3
This film has been moved twice, most recently by the new Spider-Man film from Sony, now in the Marvel Cinematic Universe, which moved it from July of 2017 back to November.
Justice League Part One
November 17
Since Warner Bros. recently confirmed Wonder Woman would release on June 23 (see "'Wonder Woman' Director Named"), it follows that this film will fill the November slot it reserved as part of a slate of upcoming DC Comics-based films (see "Warners Announces 9 More DC Movies"). Warner Bros. has already cast several members of the Justice League (see "'Justice League' Movie Announced"), who will have cameos in Batman v Superman: Dawn of Justice, which arrives on May 6, 2016.
Dr. Seuss' How the Grinch Stole Christmas
November 17
Universal Pictures and Illumination Entertainment announced this computer-animated remake of the film, based on the Dr. Seuss classic. Peter Candeland is currently slated to direct.
Coco
November 22
Pixar announced this animated Dia de Los Muertos (Day of the Dead) themed film, which will be directed by Lee Unkrich (Toy Story 3).
Star Wars: The Last Jedi
December 15
Star Wars: Episode VIII will be written and directed by Rian Johnson (Brick, Looper, The Brothers Bloom) and was originally set to debut 40 years and a day after the release of Star Wars: A New Hope in 1977 on May 26, 2017. It was shifted to this December date in early 2016.
Click here for Best in Shows, Q1 2018.