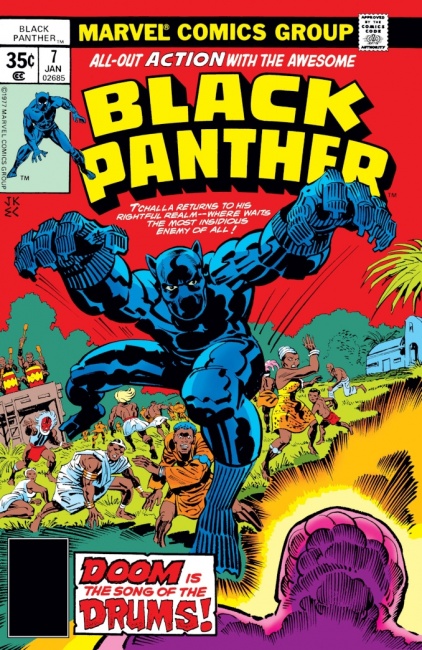 Rumors about upcoming comic book-based movies are flying about the Internet as the San Diego Comic-Con gets underway. The latest, which appears to have at least some substance, comes from
Star Wars: Episode VII
actor John Boyega, who
tweeted
yesterday "Marvel role…hehehe…I'm dam right aiming for it," and then followed up with "Currently booking flight to Wakanda." Of course Wakanda is the homeland of Marvel's Black Panther, a character that is likely to be in the mix for one of the "New character" spots in Marvel Studio's master release plan (see "
Marvel Studios Planning One Sequel and One New Character Movie Per Year
").
At this point Marvel Studios has reserved some seven dates between 2016 and 2019 with no specific movies attached (see "
Marvel Grabs Five More Movie Dates
").
Avengers 3
and a
Guardians of the Galaxy
sequel would appear to be no-brainers, while
Thor 3
and a
Doctor Strange
movie also appear to be near certainties, which leaves three open spots. With only the
Doctor Strange
film filling the role of bringing a new character to the screen, a
Black Panther
movie could be in the offing, and might possibly be announced in the near future.