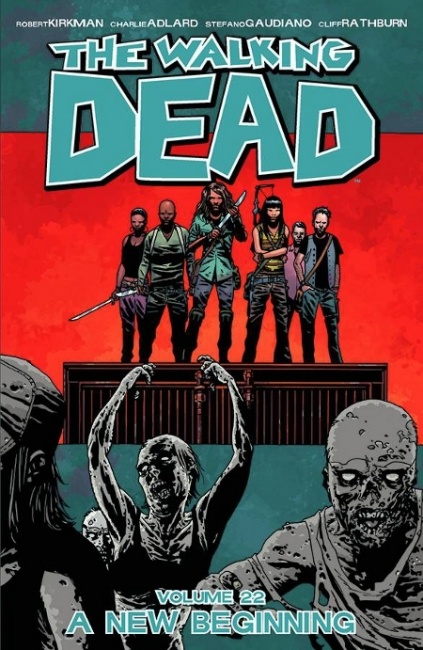 Image Comics had the #2 share of the book channel graphic novel market for 2014, publisher Eric Stephenson announced at Image Expo in San Francisco today. He displayed (and Image tweeted) a chart based on BookScan numbers showing DC with a 20.64% share of that market, and Image with a 16.48% share. Marvel came in third at 12.37%.
With a few caveats (BookScan does not represent 100% of the book market, and it's not clear if Image's numbers include kids graphic novels, which had a big year in 2014), here are the 2014 market shares for the book channel graphic novel market presented by Image:
20.64% DC Comics
16.48% Image Comics
12.37% Marvel Comics
9.49% VIZ Media
9.59% Random House
6.05% DK Publishing
5.90% Hachette
5.17% Dark Horse Comics
3.06% Taschen
2.59% St. Martin's Press
Image has two major graphic novel hits, one,
The Walking Dead
, of unprecedented proportions, and
Saga
, the other, a significant presence among the top titles month after month.
Image's market share hit double digits in the comic store market in December (see "Image Share Hits Double Digits").